get elephant's newsletter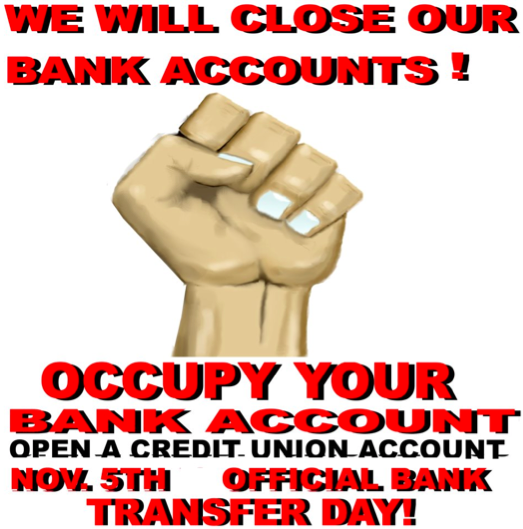 "650,000 Americans Joined Credit Unions Last Month – More Than In All Of 2010 Combined."

Our kind of holiday.
Get's do, not just talk—though protesting is bold, fun and inspiring it's not enough. Move your money.

Please share and spread the word.
Bonus: the fifth of November, you say?