get elephant's newsletter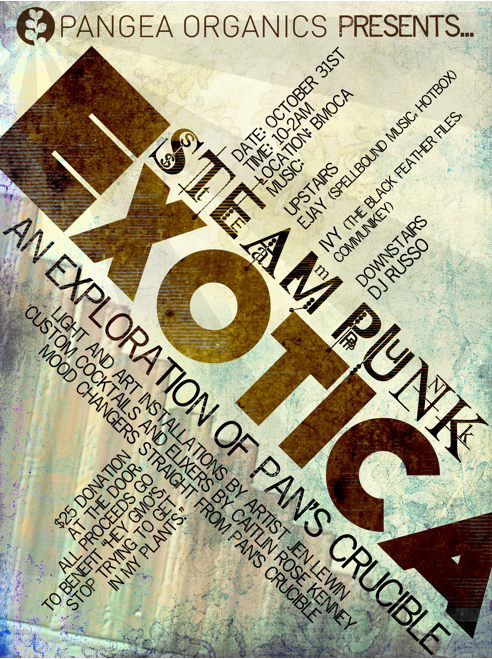 An Exploration of Pan's Crucible.
Monday, October 31 at 10:00pm to November 1 at 2:00am at Boulder Museum of Contemporary Arts.
$25 Donation. All proceeds go to "Hey GMOs, Stop Trying to Get in My Plants."
This is an open party, feel free to pass along the invite.
For more event deets or to RSVP, check out the Facebook event.