get elephant's newsletter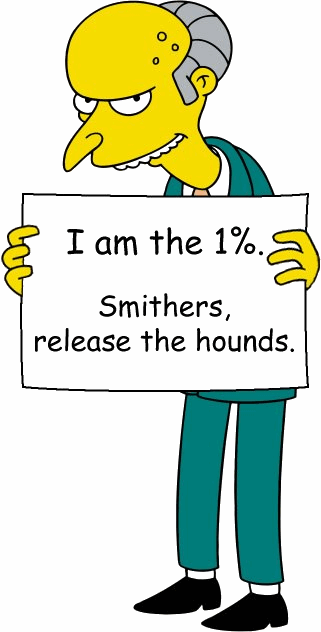 Haven't Occupied yet? Now you can—from your home.
Next time you get one of those unsolicited rip-off too-good-to-be-true credit card offers in your mailbox, send it back—costing said bank postage—with a thoughtful reply.
"We can have a dialogue."
Gets really good at 3:30:
A fast, easy, free, and non-violent way to drive the big banks out of their greedy little minds is sitting in your mailbox right now. You just don't know it yet.
"This isn't really about running up the postage bill on the big banks, although that's a nice side effect. The real effect of this is to force banks to react to us.
If they start getting hundreds and thousands of weird responses to their credit card applications, well they're going to have to have meetings. They going to have to develop new procedures and every hour banks spend reacting to us is an hour banks don't spend lobbying Congress on how to screw us.  It's an hour banks don't spend foreclosing on our houses.
So I think that that's progress."
And, via youtube: "This supports the United States Postal Service also, maybe keeping several thousand postal workers out of the unemployment line. Good idea."