get elephant's newsletter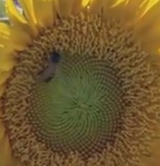 As in real love, beauty becomes more, not less beautiful the more we know about it.
A Visual Ode to Science by Richard Feynman.
This is a video that's like a painting, a great painting, a work of art. Or maybe it's just like an ice cream, waffle cone, on a hot day. It's enjoyable, it's exciting, satisfying.
The Feynman Series is a companion project with The Sagan Series https://www.facebook.com/thesaganseries in hopes to promote scientific education and scientific literacy in the general population.

CREDITS
MUSIC : Goldmund – Threnody – http://itunes.apple.com/us/album/the-malady-of-elegance/id286067899
NARRATION: Carl Sagan – The Pale Blue Dot (Audiobook) – http://en.wikipedia.org/wiki/Pale_Blue_Dot_(book)
Home – http://www.homethemovie.org/
BBC Planet Earth – http://en.wikipedia.org/wiki/Planet_Earth_(TV_series)
BBC Life – http://en.wikipedia.org/wiki/Life_(BBC_TV_series)
BBC The Grand Rift – http://en.wikipedia.org/wiki/The_Great_Rift:_Africa's_Wild_Heart
BBC The Secret Life Of Chaos – http://www.bbc.co.uk/programmes/b00pv1c3
Microcosmos – http://www.imdb.com/title/tt0117040/
NASA – http://www.youtube.com/user/NASAtelevision
Chronos – http://www.imdb.com/title/tt0088919/
BBC The South Pacific – http://en.wikipedia.org/wiki/South_Pacific_(TV_series)