get elephant's newsletter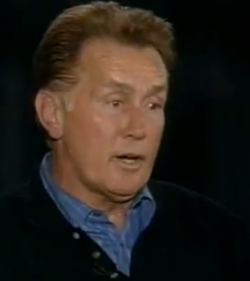 "It's a deeply spiritual experience. You do it non-violently. I can't separate it from my faith. You can not not do it because you want to be honest with yourself. I can not change the world—the only one I can change is myself."
"…Sometimes you have to do it because you can not not do it and be honest with yourself. I still have a year and a half of probation. So. I don't talk about these thing lightly and i don't take them lightly, and I don't advise anyone to do so. I can not change the world. The only one I can change is myself.
If I change myself, come to some realization, grow a little bit, maybe that's the measure of change in the world I can have. But otherwise it would be a reflection of my ego, and absurdity to think that I would ever change anyone or anything.
I just do it for myself, because I can not not do it and be myself."
~

More on Dan Berrigan.

Click over to 26:30 in. Another grrrreat part at 36:45 ——> end.
http://www.youtube.com/watch?v=JLXjG6wWJ0E