mona-lisa-3
Read The Best Articles of January
You voted with your hearts, comments, views, and shares.
CLICK TO SEE WHO WON
Get our daily inspiration (free)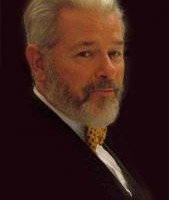 Born in the craggy foothills of suburban Dublin John Dalton staggered along the spiritual path until he got himself enlightened in 1996. Deciding against a career as a celebrity guru he became a cranio sacral therapist instead. His first book Why Do We Get Sick? Why Do We Get Better? A Wellness Detective Manual is an undo-it-yourself book for sickness and unhappiness and is popular with people of all ages.
His latest book Maya Noise describes what happens after enlightenment and what it's like to live an ordinary life with extraordinary knowledge. It reads like The Power of Now meets Pulp fiction and has become a firm favorite with spiritual teachers and gurus the world over.
Passionate about cranio sacral therapy he oversees a project called Open Source Cranio which aims to provide free online cranio sacral training resources for people in developing countries. He lives in Dublin, Ireland with his wife and smiles a lot when cycling.
You can see all of his Elephant Journal articles here. He also tweets and has recently discovered talking about himself in the third person is disturbingly easy.
0 Comments