get elephant's newsletter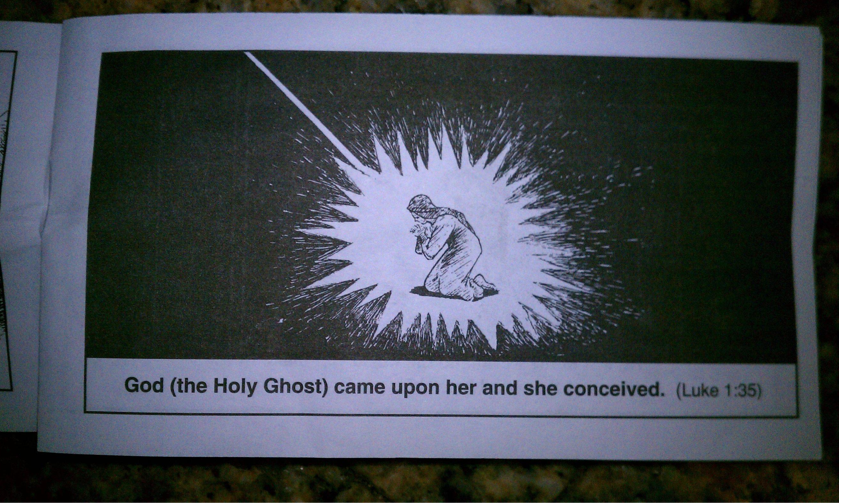 If I were to comment, I would point out that religious scholars and theologians agree that the Virgin Mary was about 14 years old at the time of her conception, and Joseph, Mary's husband, was 90 years old (according to most Catholic scholars). Of course, supposedly, they never had sex—Mary died a virgin.
Via Reddit: Religious Bathroom Propaganda. Here's the best page.