get elephant's newsletter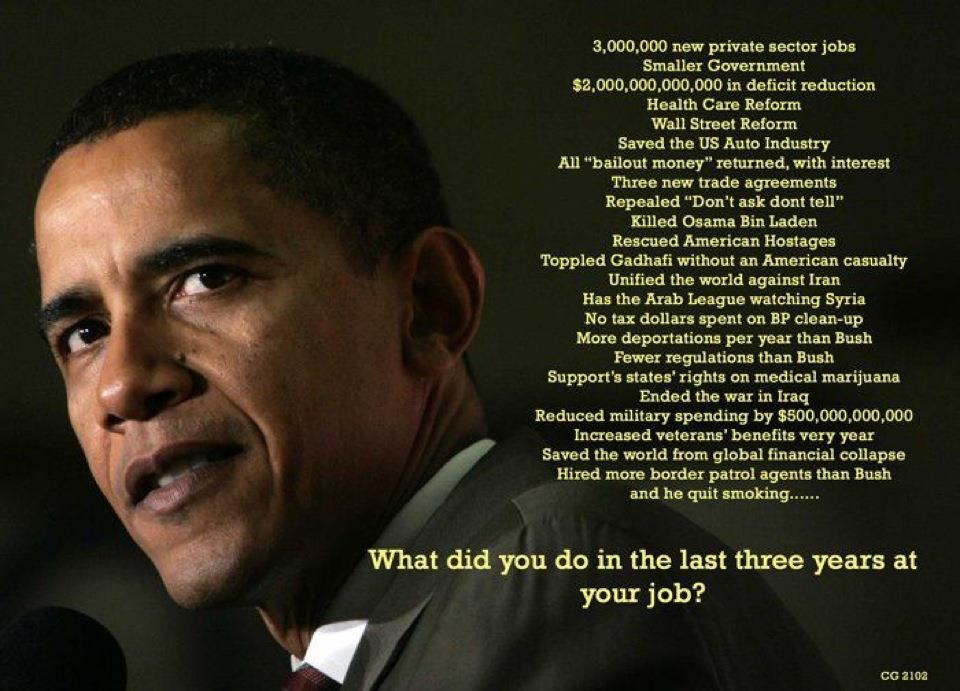 President Obama's approval rating has been at 50% lately for the first time in a long while.
I don't know about you, but he's gotten a hell of a lot more done in the past three years than I have.
What else does the guy have to do?
Let's refresh our collective memory: from Sotomayor through the fly swat heard around the world:
Video: A New Media Tour through Barack Obama's First Term.