get elephant's newsletter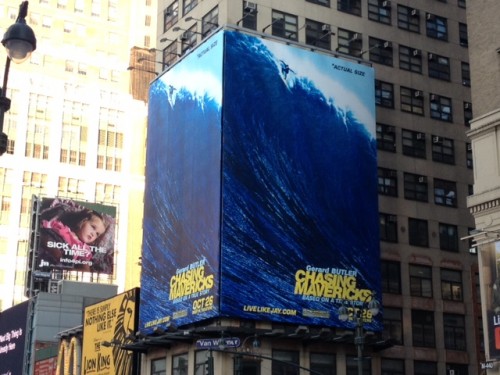 "We need the tonic of wildness."  ~ Thoreau

"In science, our relation with Nature is like that between an arrogant man and his servant." ~ Paramahansa Yogananda, author of Autobiography of a Yogi

"I often talked to the cacti to create a vibration of love. 'You have nothing to fear,' I would tell them. 'You don't need your defensive thorns. I will protect you.' Gradually the useful plant of the desert emerged in a thornless variety." ~ Luther Burbank, American pioneer in agricultural science

This is #36 of 108 Ways to Livin the Moment. Let's take back our lives one beautiful, funny and delicious moment at a time.
#36 of 108: Big Wave Surf in NYC!
I spent Monday morning at Saturday's, a coffee shop in the middle of NYC that sells surfboards and board shorts.
A taste of So-Cal in So-Ho.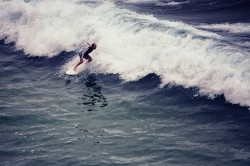 It seems surfing is taking over Manhattan.
Across from Madison Square Garden, there is a 6 story billboard promoting the movie Chasing Mavericks.
Why the fascination with surfing?
There's something s-xy, spiritual, and radically aspirational about the surf culture.
This is not to say all surfers…are good people.
But all good people…surf…if not the waves, then currents of love, grace, and hope.
As America's first yogi, Yogananda said of the relationship between man and the forces of Nature,
"When the self is in communion with a higher power, Nature automatically obeys, without stress or strain, the will of man."

~

Editor: Kate Bartolotta