get elephant's newsletter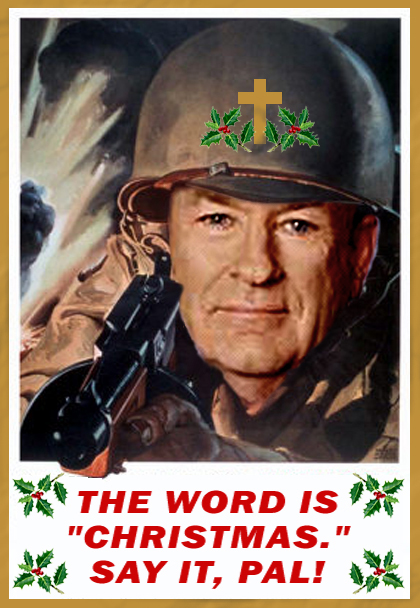 Peace on Earth? We can do it, especially around the…er, Holidays!
Update: For a(nother) brilliant quote on the War on Christmas by Jon Stewart, click here.
Via FB:
Great reddit comment re the above exchange:
"So. They aren't complaining about "war on christmas" or "wtf is with everyone saying happy holidays" or anything else. This person just said they want to say Merry Christmas.
I'm fine with wishing folks a Merry Christmas, personally—and I, as a Buddhist, celebrate Children's day!
Relephant: