get elephant's newsletter
This is not much of a blog. This is a pass-a-long of some good news. Click over to WSJ or NY Times for more. ~ ed.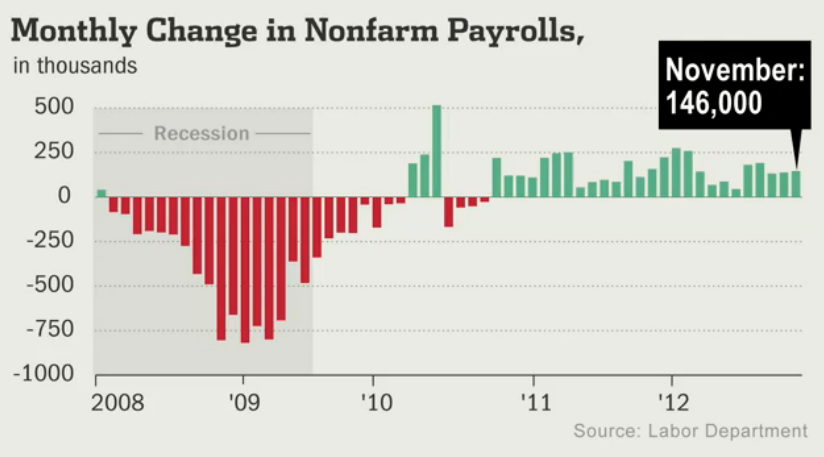 Job Numbers Come in Positive Despite Sandy
BY NEIL SHAH
America's employers added jobs at a slow pace in November, easing fears that uncertainty about U.S. budget policies would stifle hiring, but fueling concerns about the robustness of the economic recovery…
~ Economy Adds 146,000 Jobs – Unemployment down to 7.7%, the lowest level since December 2008—good news re the economy, via Murdoch's once-great Wall Street Journal. Click around their features–fascinating stuff, and makes Obama's reelection all the more impressive, considering.