get elephant's newsletter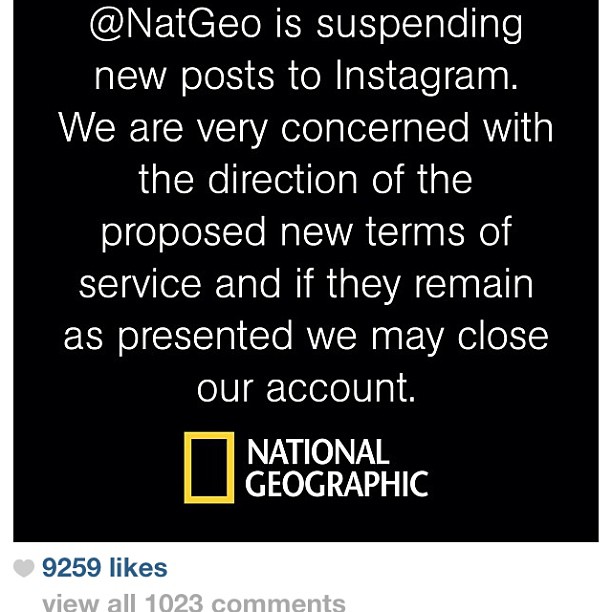 Nat Geo's ballsy response to #instagram 's legal changes…#instablowback and updates on #elephantjournal .com front page.
Ballsy. Money. From a major, respected, photo-oriented outfit, no less.
~
Here's my idea for an easy, profitable, awesome, fun fix that would benefit user and Instagram/Facebook alike.
Instagram is "listening"! Keep sharing the noise. Here's their update.