get elephant's newsletter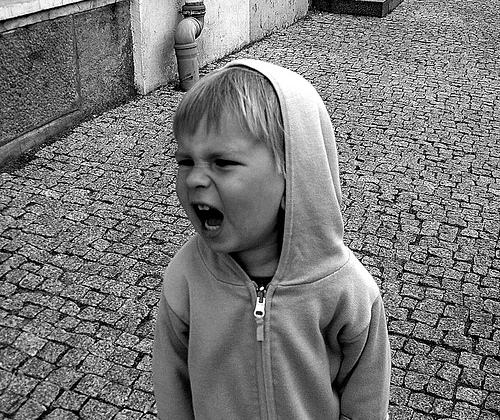 Why does it appear that we aren't taking these tragedies just as serious when it comes to law making? Perhaps we need to look at more than just gun control.
In the aftermath of the recent shooting at Sandy Hook Elementary School, Americans are asking themselves, "What is happening to our society?"
Many are blaming poor gun control laws while others complain that we aren't focusing on the real issues and are instead politicizing these incidents. Is this what we are doing—politicizing this tragedy? Why does it take a tragedy to wake us up to the changes that need to be made in the world, not just America? So many are asking the question, "What can we do to make this better?"
I truly believe that both sides of the arguments for and against gun control would like to solve this dilemma, but it just looks very different on paper.
The Washington Post writer Ezra Klein had this to say in the paper this morning, "If roads were collapsing all across the United States, killing dozens of drivers, we would surely see that as a moment to talk about what we could do to keep roads from collapsing. If terrorists were detonating bombs in port after port, you can be sure Congress would be working to upgrade the nation's security measures. If a plague was ripping through communities, public-health officials would be working feverishly to contain it." Why does it appear that we aren't taking these tragedies just as serious when it comes to law making? Perhaps we need to look at more than just gun control.
I personally believe that there is a much bigger issue to deal with—the combination of uncontrolled rage and the availability of guns. We need to ask the questions, "Why are these weapons so appealing to our young men?" and, "Why are they so easily obtained?"
Since 1982, there have been at least 61 mass murders in the United States, many committed by young men and boys. Jacob Tyler Roberts, a 22-year-old young man, opened fire in a shopping mall in suburban Portland, Oregon, shooting numerous rounds from a semiautomatic rifle, ultimately killing two people and seriously injuring another. James Holmes, a 24-year-old former graduate student at the University of Colorado, killed 12 people in an Aurora, Colorado, movie theater. Jared Lee Loughner, a young man from Tucson, Arizona, killed six people and wounded 13 others, including then-U.S. Representative Gabrielle Giffords, in a shooting spree outside a grocery store in Tucson. Fourteen year olds are opening fire in their schools. In 1996, Barry Loukaitis, 14, killed a teacher and two students at Frontier Junior High School before he was disarmed by another teacher. Michael Carneal, 14, opened fire on a group of students participating in a prayer group at Heath High School, killing three and injuring five. It gets even worse—boys as young as 11 are killing in mass numbers. Two boys, ages 11 and 13, fired on their Jonesboro, Arkansas, middle school from nearby woods, killing four girls and a teacher and wounding 10 others. Who can forget the Columbine shootings in which students Eric Harris, 18, and Dylan Klebold, 17, opened fire at their high school, killing 12 classmates and a teacher and wounding 26 others before killing themselves in the school's library. The list goes on and it's not only happening in the U.S, it's happening all over the world.
Sadly so many of these killings are taking places in schools. We cannot ignore those facts about guns. Studies have shown substantial evidence that indicates more guns means more murders. There were roughly 16,272 murders committed in the U.S. during 2008. Of these, about 10,886 or 67 percent were committed with firearms. For people who like to claim "Guns don't kill people, people kill people," here are some interesting facts which attempt to answer the question, "If guns don't kill people, why do people kill people?"
Statistics show it's not due to higher populations, more stress, more immigrants, or more mental illness that are associated with more deaths from gun violence. It is this and this alone: States with tighter gun control laws appear to have fewer gun-related deaths; states without gun control laws… well, you do the math.
The other issue we must address is uncontrolled rage because the combination of it and easily obtained weaponry is like pouring gasoline on a burning fire. A study published in the Archives of General Psychiatry suggests that there is a particular rage disorder which is currently affecting society, and it is most often seen in males. It can begin as early as age 14.
One thing to take note of is that the condition is not related to drug or alcohol use—it is pure and simple stored anger.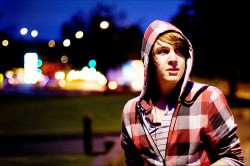 Michael Currie, author of Doing Anger Differently says, "Anger is made of two components: one is an idea that there's something wrong, two is that someone else is to blame. The difference in adolescence is the struggle behind the anger. The teenager is trying to grasp the responsibilities and freedoms that come with entering the second epoch of life—that between childhood and adulthood. His identity is fragile, and it can be inevitable that anger comes with that."
He further suggests that adolescent boys need to feel they're working towards something, whether it be an apprenticeship or university or whatever. If they don't have that yet have something else they want to preserve, that is a reason for them to hang on to their anger. It's those boys who feel marginalized, feel they have no future and nothing to lose end up joining groups made up of other marginalized youth. They come to think, "I'm going to act exactly how I feel—and I feel terrible." We need to save them from themselves firstly.
"You wouldn't abandon ship in a storm just because you couldn't control the winds." ~ Thomas Moore
While we tend to focus on mass shootings and rage, let's not forget the young men and boys who are killed everyday on the streets by gun violence. Guns and violence are glorified in the media, in video games and on the streets. Almost every weekend somewhere in the U.S., there is a gun show, a sprawling flea market of new and used guns and ammunition. The promoters put up enticing signs and wear enticing clothing. We publish such how-to books and video as "Advanced Lockpicking," "Hit Man: A Manual for Independent Contractors," and Kill Without Joy: The Complete How to Kill Book.
So many of the guns on the streets come from gun shows. Too many individual sellers at these shows suspend the laws and look the other way or just don't look. Sadly, many of the guns these young people use are retrieved from their homes. Too many parents and guardians do not do the diligence of keeping their weapons safely hidden away.
After the recent shooting at Sandy Hook Elementary, President Barak Obama said, "We have been through this too many times. We're going to have to come together and take meaningful action to prevent more tragedies like this, regardless of the politics." Now what does that look like? That's the question to ask. For many Americans it looks very different. Are we politicizing tragedy? I hope so.
In a span of less than five months, our country has endured one tragedy after another involving gun violence. We just lost 20 precious children, yet nothing comes from our elected leaders. Politicians tread too lightly with gun control. The lobbying power of the NRA and the insane sensitivity of every hardcore gun owner in this country have become bullies to the American people. No politician wants to take an "extreme" stance on guns. Are we pandering to bullies now? We need to find a mutual ground, a place where we can all feel safer and a place where our children will be safe. Politicians need to hear the voices of those of us who are for gun control, and they need to act upon our voices.
"A choir is made up of many voices, including yours and mine. If one by one all go silent then all that will be left are the soloists. Don't let a loud few determine the nature of the sound. It makes for poor harmony and diminishes the song." ~ Vera Nazarian
Linda Pecone has been a freelance writer for 15 years. She lives in a small town in the Rocky Mountains of Colorado with her husband and have written for our small town paper on and off over the years. She has also raised three children in my little town, which are her greatest joys. She majored in English studies in college because reading and writing have been her passion since she learned to do them both.

~

Editor: Josie H.
photos by: mdanys & orangeacid