get elephant's newsletter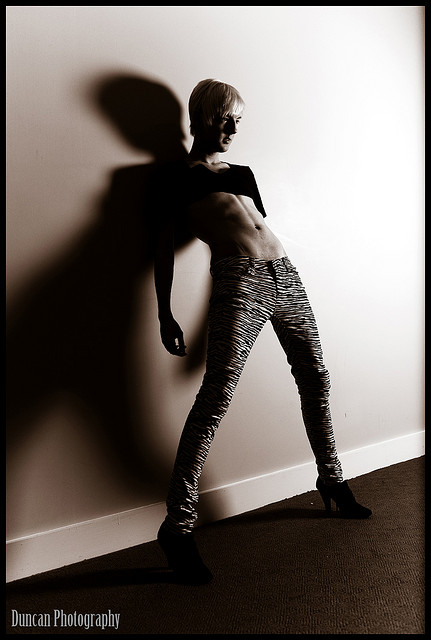 A recent report by Greenpeace has the outdoor clothing industry scrambling to address its use of toxic perfluorinated and polyfluorinated compounds (PFCs) before the story blows up in the media.
Nobody wants a repeat of the 2008 BPA water bottle scandal that cost the industry millions of dollars, but there are some uncomfortable parallels between the water bottle scandal and the current use of PFCs in outdoor clothing. Clothing manufacturers have been slow to develop viable alternatives to PFCs and reluctant to alert customers to their use despite widespread industry knowledge of their potential hazards.
How can outdoor brands lead with sustainability to avoid being caught up in similar environmental and consumer safety scandals?
Fortunately, Nikwax and Patagonia are two companies whose forethought has kept them above the fray. However, in Chemistry for Any Weather, Greenpeace announced that it found PFCs in virtually every rain jacket or pair of rain pants from 13 major brands whose clothing they tested, including The North Face, Mountain Hardware, Adidas and Patagonia (more about that in a minute). Note, there is no need to test Gore-Tex for PFCs, as it is a self-proclaimed material formed from fluorocarbon polymers.
The study also describes how PFCs—which promote the growth of tumors and are endocrine disruptors—show up in the environment and human blood and breast milk samples from around the world. PFCs have been in the media for years, mostly because of the environmental hazards of manufacturing DuPont's Teflon and 3M's Scotchgard and Stainmaster, but this is the first major report about PFCs in clothing, particularly children's rain jackets.
To be fair, harmful exposure to PFCs from wearing raingear is unlikely. The production and disposal of a wide range of items containing PFCs, from food packaging to carpet, is the primary way these stable, enduring compounds enter the environment and subsequently our bodies. But toxicity of any kind in children's clothing is likely to grab headlines.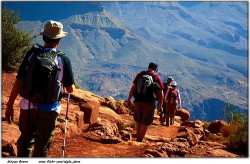 The outdoor industry has been swift in its response to the Greenpeace study. A number of companies have issued statements asserting that they will immediately phase out the longer (more dangerous) chains of the compounds, but must continue to use other PFCs until they develop safe, comparable replacements. The Outdoor Industry Association (OIA) formed a task force to help find alternatives. In addition, Patagonia stated that the company would completely disuse PFCs by 2015, but that current PFC alternatives would not meet customers' quality or performance requirements.
From a brand perspective, a quick response is good, but will it be enough to stave off another BPA- style outrage?
In 2008, mainstream Americans began to worry about Bisphenol-A (BPA) in their baby bottles, water bottles, and canned foods. The compound, which has been used to make hard plastics and epoxy resins for metal cans since the 1940s and 1950s, was publicly identified as a possible cause of testicular and breast cancer as early as 1998. Most manufacturers using BPA let the concern slide until Good Morning America and other popular media outlets picked up the story nearly a decade later.
Once the BPA story broke in mainstream news, REI and Canada's MEC pulled products with BPA from their shelves. Nalgene quickly removed BPA from its water bottles, but not without suffering lasting brand damage. Sigg faired worse by at first hiding the use of BPA in its bottle liners; it cost them the public's trust and their relationship with Patagonia.
How are companies such as Nikwax and Patagonia ahead of others on the PFC issue?
Nixwax, which makes consumer water repellents, forewent the use of PFCs nearly a decade ago. The company now has the luxury of telling a particularly satisfying sustainability story and has solidified its place as an environmental leader. In a recent press release, Nick Brown, founder and CEO of Nikwax wrote:
I looked carefully at the issues associated with PFCs and decided no way! It's my responsibility to place the safety of my customers and the environment as top priority, and for me PFCs are an unacceptable risk…We've worked hard to develop high performance alternatives, and raise the issue to consumers and the industry.
Patagonia, on the other hand, has been transparent about its use of PFCs for years. Founder Yvonne Chouinard wrote a 2004 essay in the company's Footprint Chronicles detailing the brand's commitment to pay offsets for undesirable chemicals in its supply chain, while it worked to find solutions. The 1 percent for the Planet movement grew out of Patagonia's "penance" payments.
Honesty is always the best policy.
In part by consistently and publicly talking about both sustainability shortcomings and successes, Patagonia has become one of the outdoor industry's most trusted brands and a respected environmental leader. The lesson here is that brands don't have to be perfect; honesty and effort go a long way with customers. By telling an authentic sustainability story, even if it is an imperfect one, companies are more "likable" and help to drive better business practices industry-wide.
For years the outdoor industry was seemingly immune to public scrutiny when it came to sustainability. Most customers assumed that outdoor companies would logically prioritize the environment, and all those slick ads with photos of wild places and "we've got your back"-style messages were reassuring. But times have changed. In response, smart companies will genuinely take the lead on sustainability issues and, both, actively and publicly address the dirty secrets in their supply chains before they become a liability.
Lucia Robinson's path to co-founding Walden Hyde is rather creative, of course. She worked her way up in the creative world eventually finding herself running Boulder-based Sustineo Creative. Along the way she wrote a book; has won a whole bunch of design honors and awards; and somehow always found (finds) time for a rock climbing trip (and, oh, don't forget the part about her being a professional ballerina).

Katie Dunn's a poster child for Presidio Graduate School's MBA program. She puts her mad skillz to work everyday heading up Walden Hyde's consulting business. Besides her Jersey roots, here's another little secret; this systems-thinking, social behavior-geek is also a total GLEEk. There! It's all out of the bag now.
~

Ed: Alisha Bull