get elephant's newsletter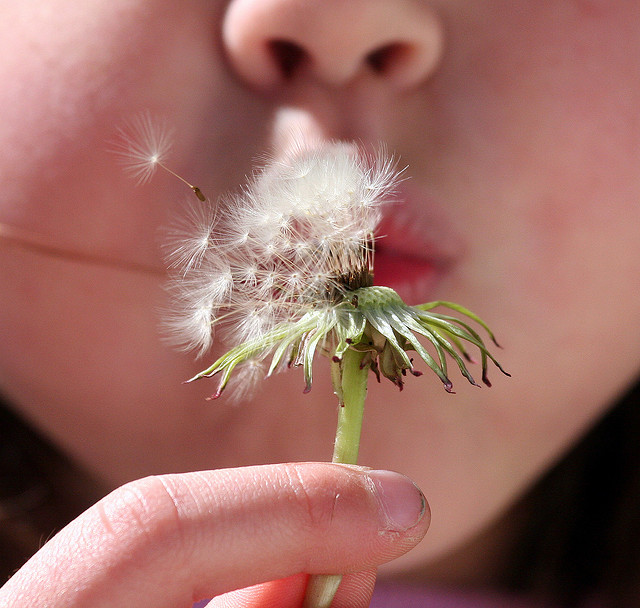 Now that January is coming to an end and that the guilt of unfulfilled New Year's resolutions is looming around us, it's probably time to be practical and sensible about how we can make significant changes in our lives.
How to be happier at work.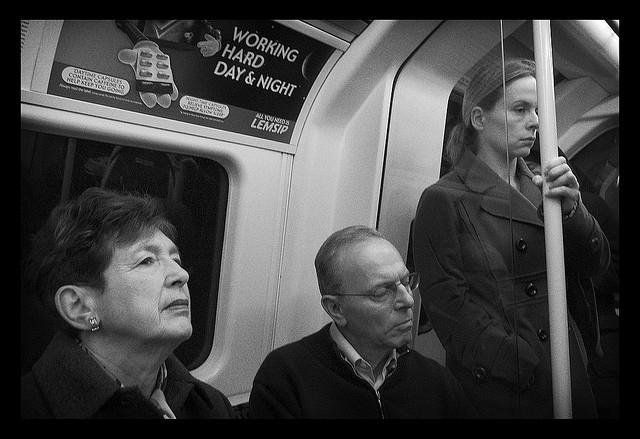 Most of us have to work until we reach retirement age so finding employment that makes us feel happy and fulfilled is essential for our global wellbeing.
We sometimes follow career choices, however, that don't make us feel good—usually because we're living someone else's dream, often that of our parents or our society that tells us that we "should" be a lawyer, doctor, banker or whatever prestigious position we have pursued without questioning whether it's really what we want for ourselves. The first priority when thinking about work, therefore, is to determine whether you actively enjoy what you do or whether your heart sinks at the thought of another year in a role that no longer feels right.
To help you work this out, jot down on a piece of paper whether your job satisfies you in the following domains: intellectually, emotionally, creatively, socially and finally, whether it impacts negatively on your health. Score each domain between zero and five, five being "a perfect fit," zero meaning "causes untold misery."
When you have totaled your scores, have a look at where you can make improvements if you're generally happy (indicated by scores over three) with your work but require a boost in terms of broadening your reach—whether you desire a promotion or a creative project that challenges you. If your scores are between zero and two in all or most domains, it probably is time to rethink your work life.
Make a list of all your skills, values and attributes. 
Now list all the potential careers where you can transfer these skills and narrow down your options until you have a few that really excite you. Then begin conversations with headhunters, employment agencies, colleagues and friends who work in the industries you have identified and pursue any avenue that opens up for you.
Don't be afraid to take a pay cut to get you started, you will soon catch up financially if you're happy at work. If in doubt ask yourself if your best friend felt this way about their work would you advise them to stay or go—and if they told you they were afraid to make the change what advice would you give them? Now follow this for yourself with courage and optimism. You only have one work life, so make it work for you, not against you.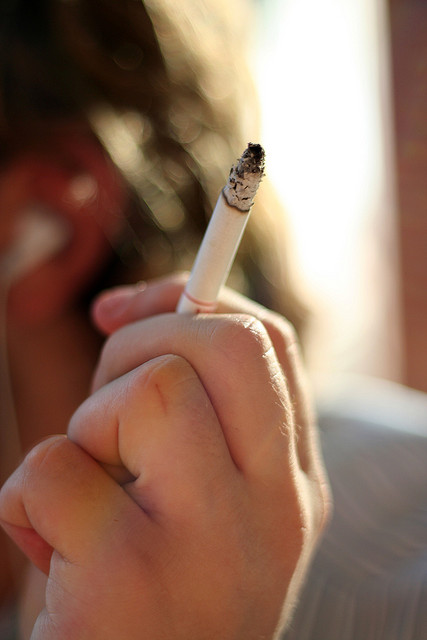 How to stop smoking and problem drinking.
The most important aspect of changing negative behavior is not to give up when you slip up.
One way to support yourself in making this life saving health change is to offer yourself what is positive about the experience rather than pining for the glory days of willful self-damage. Through a lens clearly focused on the benefits of quitting, you can quickly reposition yourself as an ex-smoker or healthy drinker by reminding yourself of all you are gaining, rather than obsessing about what you're losing. In reality, after all, you're only losing a slave of a habit, one that does not help or support you in any way.  What you're gaining is your freedom and who doesn't want to offer themselves that?  So, whatever program of change you're instigating, seek support; buddies and professionals are very important in making these changes.
If you slip up, don't castigate yourself and throw in the towel. Remind yourself that everyone slips up, that each day is a new challenge and as time goes by, it will get easier and easier to be who you really want to be. Do not catastrophise a sneaky fag or bad night bender; just let it be a reminder that it's not easy making changes but you can start again in any given moment.
And therein lies the secret of quitting: approach it as a moment-to-moment experience and it will feel so much more manageable.
How to improve your relationship.
You will know if your relationship needs working on but you may not always know the reasons why.
Communication is often quoted as being the big problem in relationships yet there can sometimes be too much highly expressed emotion in the form of arguments, bickering, complaining, nagging and general negativity which, in time, undermines even the healthiest of relationships.
Identify what it is you most often discuss with your partner by sitting down with them and asking them what it is they hear from you. If you discover that your communication style is usually one of making demands while arguing and criticizing, then you may want to reconsider how you go about talking with your loved one this year.
Be honest with yourself about why your relationship has become conflictual. 
Are you living with an undelivered expectation that you can't quite bring yourself to discuss? Are you expecting your partner to mind read and know what it is you want almost before you do yourself? Are you locked into control issues that have made you intransigent and grumpy? Do you feel overwhelmed, unsupported and secretly unloved? It's only by communicating what it is we really need with love and understanding that we can achieve the love and support we crave. Thus it's worth working out with your partner how to communicate healthily and positively to one another.
By chipping away old, bad communication habits you can reveal a fresh, optimistic and authentic approach that will put years on your relationship joy.
How to improve your friendships/social circle.
Friendship is vital for our wellbeing and remains one of the most important indicators of happiness.
If you have outgrown friendships that no longer serve you well then do not fear letting them go to create space for friendships that are loving, supportive, challenging and fun. You might have friends who make you feel bad about yourself, put you down, find fault with you, are overbearing or unhealthily competitive, or bottom line; you simply don't trust then.
>> If you wish to preserve the friendship, let them know how you feel and clear the air.
>> If they do not respond well to an honest conversation, then it's time to let them go.
>> If you don't want to put in the effort then quietly invest less and less time in the friendship until it naturally withers away.
Don't feel guilty about this. If a friend is genuine they 'll want to know why and you can then have the honest conversation, if they respond positively well and good. If not, then it must be a goodbye because negative relationships only breed negativity and will ultimately damage your self-esteem and your health.
Having made space for new friendship to arrive in your life, embrace any personality type that comes your way that makes you feel good. You will know if you have a connection so don't be afraid to pursue it, because if you feel good in their company they probably do in yours. Take some risks, but don't be upset if they cannot commit to a new friendship, simply move on until you gel with some other new friends and then invest in them by letting them know they're important to you while being supportive of them.
If you feel you don't have enough time for your friends to meet face to face then make a rule that you stay in contact as best you can through the many social networking opportunities now available. If you don't like telephone chats, for example, then message them. If you don't like messages then send them a photo, there really are no excuses anymore not to make an effort with friends.  Try and meet with them whenever you can; it doesn't have to be constant contact; friendship just needs you to be genuine and interested.  Finally, when a friend needs you, then let yourself be needed—it won't take anywhere near as long as you think and you do not have to solve the problem for them; they just want you to listen.
How to get out of the singles rut.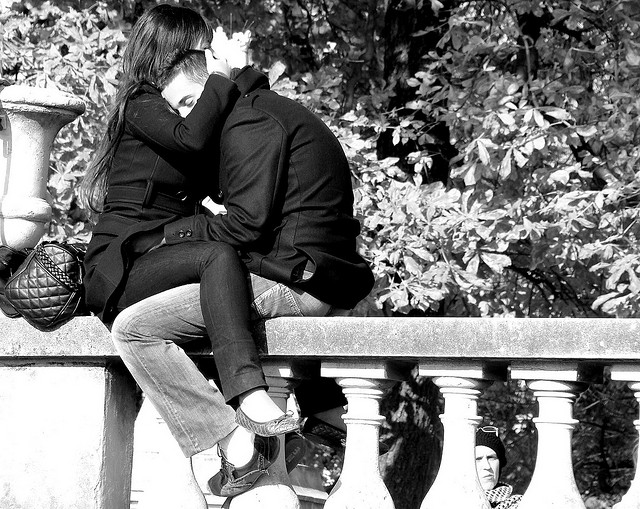 When we want to meet someone new for a long-term relationship, the most important consideration is how we feel about ourselves.
If we bring to the dating table anxiety, insecurity, low self-esteem and a negative outlook on ourselves and our life, we can't expect anyone to fall for us. So before setting out to find the love of your life, invest some time and effort in understanding yourself until you get to a place where you actually like or—even better—love yourself. Then you'll be bringing so much more to a potential partner that is positive and authentic rather than all that relationship sapping neurosis. If you can't find things to love and like in yourself then you probably need to chat to a close and trusted friend or a counselor until you can, because you're not available for a real relationship with another person until you can offer this to yourself.
Then find that one thing that will make everyone happy. Can you give a couple of things you can actually do (i.e., charity work)? That research and your experience will bring happiness.
If we were all to choose one thing that would make everyone happy it would be gratitude. 
Research consistently finds that being grateful for the small and large things in life make us feel very happy.  If this is a new exercise for you, jot down every night before you sleep three things that made you happy that day, however small and trivial they may at first appear to be. Over time your active gratitude will become automatic and you will express it frequently, thereby making other people feel grateful and good too. It's too easy to gripe, criticize and complain but ultimately this only leads to stress and low mood. Accepting that life isn't perfect is part of the process of making it feel perfect—the key to the door that frees us from misery of unrealistic expectation is that of gratitude.
The second thing we can offer ourselves and others to make the world a happier place is to remember that happiness is not something "out there" that can be pursued, it's an internal state of mind which creates the freedom to be happy in even the direst circumstances.
We all, as individuals, choose to be happy or unhappy. 
This choice is in our power every moment of every day and impacts either positively or negatively on everyone we come into contact with, so choose wisely.
*Adapted from an article published in The Times.
Dr. Cecilia d'Felice is a clinical psychologist, psychoanalytic psychotherapist, mindfulness and yoga teacher with an interest in how Buddhism and Eastern Philosophy can help us negotiate the complexity of western life. She works with chakra energy and uses the Tarot to help guide her intuition. Her book Dare to Be You: Eight Steps to Transforming Your Life is a guide to skilfull living in a stressful world.
Ed: Lynn Hasselberger