get elephant's newsletter
We're all a little weird and quirky, and if we're lucky, we find someone whose weirdness matches our own.
Two of my favorite weirdos got engaged last week!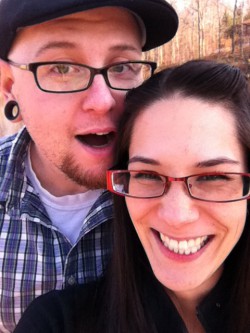 One of the amazing and beautiful parts, to me, is that they didn't find each other at work, or in a bar or even a fix-up through friends. They found each other through elephant journal.
Chris started writing; Jenn started reading his work. After reading a particularly emotionally raw piece of Chris's, Jenn contacted him on Facebook.
They began emailing back and forth. Then, Skyping and talking on the phone. Then, finally Jenn came to Connecticut to visit Chris, and the rest—as they say—is history.
In the week before Jenn came to visit, I teased Chris saying "What if she's really some 80-year-old guy?!" Kind of ridiculous, since they had been Skyping, I suppose. But sometimes people behave one way online, and are totally different in person. When I met Jenn, it was clear pretty instantly that she was Chris's weirdo—for keeps.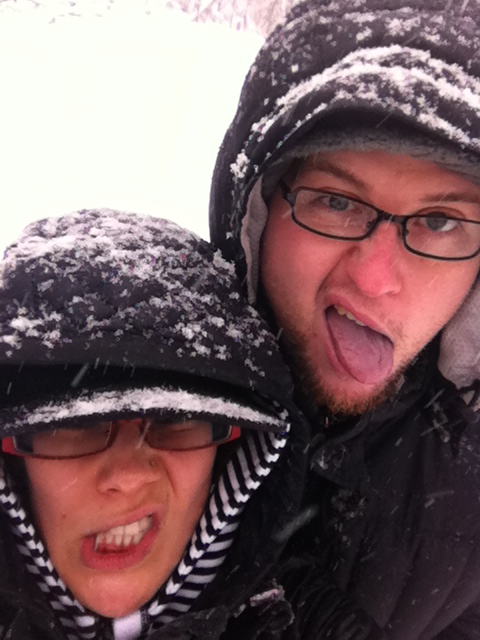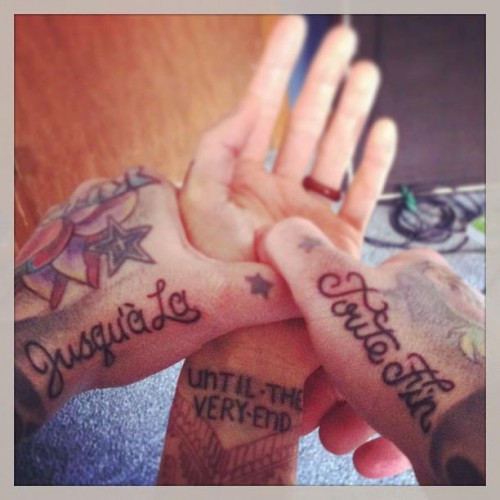 One comes to mind when I look at these two:
"The minute I heard my first love story,
I started looking for you, not knowing
how blind that was.
Lovers don't finally meet somewhere.
They're in each other all along." ~ Rumi
To two amazing writers and two beautiful people, congratulations on the beginning of your love story. May you always have space in your togetherness, and inspire all of those around you to live and love with authenticity.