get elephant's newsletter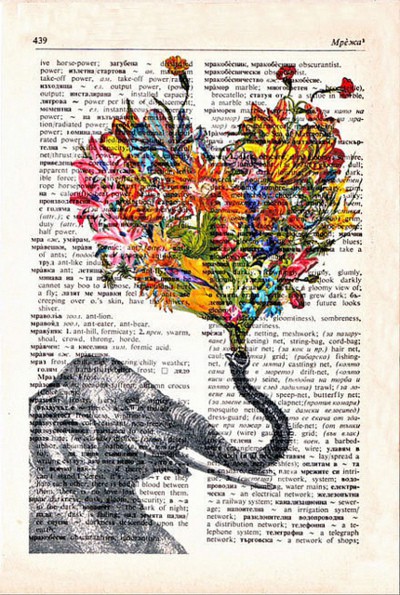 Happy Friday! Five things the elephant editing team loved this week: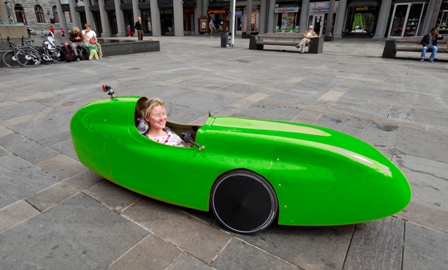 One of our editors, Brianna Bemel, recently relocated to Amsterdam, where the velomobiles are growing in popularity. For those who don't know, the velomobile is a "bicycle car," or HPV (human powered vehicle). It's a great green (and fun) alternative for getting around town.
We're so excited about this, that our own Lynn Hasselberger is attending and joining in the protest Sunday. If you are in the D.C. area, consider adding the rally to your weekend plans.

Always searching for more music, NPR music is one of Kate Bartolotta's favorite stops. This Tiny Desk Concert by The xx feels like the perfect mid-February anthem: bittersweet, cool and hopeful. Spring is coming, but for now, there's The xx.
4. Homemade Beeswax Candles.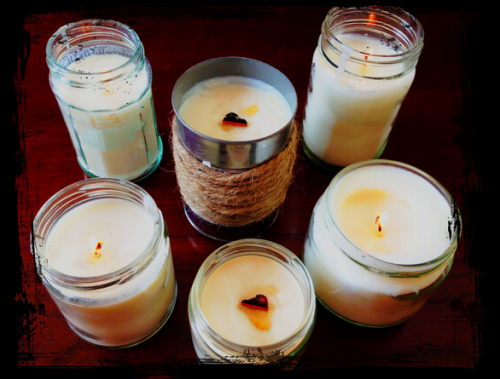 ele's Lindsey Block likes to set the mood with fresh, clean candles:
Needs:
> Beeswax: Buy beeswax pellets or block from Whole Foods, online or a natural health store.
> Containers: I reuse old food jars and cans as my containers.
> Wicks (not lead). I had a mix of waxed cotton and wooden wicks with wick tabs (some come together, some you might need to buy metal tabs)—you can buy at your local crafts store or online.
> Essential oils (my go-to oils for candles are tea tree, eucalyptus and lavender but anything will work). Or plain—I love the smell of beeswax.
 How to:
> Melt the beeswax in a double boiler (you don't want the wax to have direct contact with the heat). The temperature should be about 180 degrees. Make sure it's not too hot or boiling.
> Once the wax begins to melt, slightly dip the bottom of the wick tab into the hot wax, and press the wick down into the bottom of your container.
> Once wax is completely melted, add drops of your essential oils and stir around, remove from heat, pour into a large measuring glass (one with a spout for easy pouring), then pour slowing into your containers, making sure the wick remains secure at the bottom.
> Don't move the candles until completely hardened (it'll turn from translucent to solid)—depending on your container, the candles can harden within 30 minutes or up to a few hours.
Light and enjoy!
5. Vegan Cupcakes!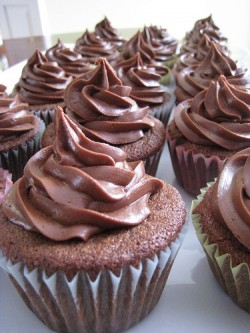 Is there anyone alive who doesn't like cupcakes? Editor Bryonie Wise was kind enough to share her recipe with us:
Vegan Chocolate Cupcakes
(Bryonie's adaptation of a recipe from Vegan Cupcakes Take Over the World by Isa Chandra Moskowitz & Terry Hope Romero)
ingredients
1 cup soy milk (or I prefer hemp milk)
1 teaspoon apple cider vinegar
3/4 cup granulated sugar
1/3 cup canola oil
1 teaspoon vanilla extract
1/2 teaspoon almond extract, chocolate extract or vanilla extract
1 cup all purpose flour
1/3 cocoa powder (Dutch-processed or regular)
3/4 teaspoon baking soda
1/2 teaspoon baking powder
1/4 teaspoon salt
Directions
1. Preheat oven to 350 degrees F and line muffin pan with cute paper linings.
2. Whisk together the hemp or soy milk and vinegar in a large bowl and set aside for a few minutes to curdle. Add the sugar, oil, and vanilla extract and other extract, if using, to the "milk" mixture and beat til foamy. In a separate bowl, sift together the flour, cocoa powder, baking soda, baking powder and salt. Add in two batches to wet ingredients and beat till no large lumps remain.
3. Pour into liners, filling three-quarters of the way. Bake 18 to 20 min, until a toothpick inserted into the center comes out clean. Transfer to cooling rack and let cool completely.
Vegan "buttercream" frosting
ingredients
1/2 cup nonhydrogenated shortening
1/2 cup nonhydrongenated marganie (Earth Balance)
3 1/2 cups confectioners' sugar (sifted if clumpy)
1 1/2 teaspoons vanilla extract (or add peppermint or lavender or orange)
1/4 cup of plain soy or hemp or coconut milk or soy creamer
Directions
1. Beat the shortening and margarine together until well combined and fluffy. Add the sugar and beat for about three more minutes. Add the extract and "milk,"  beat for another five to seven minutes until fluffy.
Ice your cupcakes, do a little dance, and share them around.
What are you loving right now?