get elephant's newsletter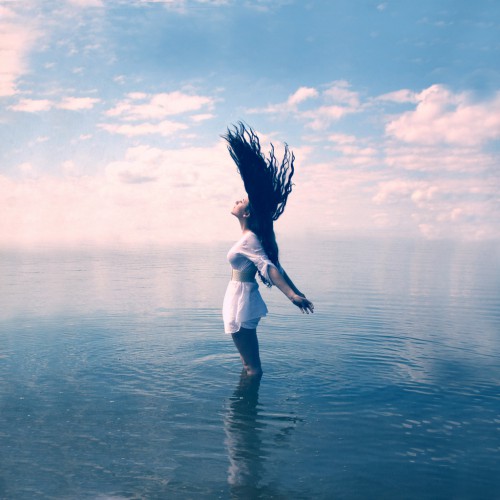 Valentine's Day is the celebration of love.
It is time to share our love with others and ourselves. In order to find love with another person, you must first learn to love and respect yourself. Most importantly, you must be content with your life before sharing it with another person.
The practice of yoga can help you discover your true self while becoming aware of your needs and wants.
The first step is to slow down and look within yourself to find what makes you tick. Meditation and deep breathing exercises help you see how you want your life to play out in the present.
Yoga poses teach us to accept our flaws because everyone does each pose in their own way and time with no judgment. Through yoga we can learn to remove negative emotions by focusing on the positives in life.
The practice can open our hearts to love and happiness by teaching us to show gratitude and express ourselves to those around us. The yoga belief system teaches us to practice non-violence, honesty and to selflessly help others.
Whenever I meet someone, I always look for the good in them, focus on the positives and see what I am able to learn from them.
And I find it is important to be a friend first, before getting into a serious relationship. The growing friendship is what evolves into a strong, loving relationship—if it is meant to be. It takes time to develop any relationship because people have many layers to understand and get to know.
Our heart is at the center of the mind and body connection. I have been known to say, "Listen and follow what your heart says."
The heart holds the key to love, happiness, strength and power.
It is also where our truth lies. Always act from the heart, as it will never fail you.
Every morning I connect to my heart through my meditation practice. I start by placing my hand over my heart and repeating, "love, peace and happiness."
My breath follows my heartbeat, which is where my focus is. During this time I receive answers or support that I need. After the meditation I move into my yoga practice, which helps me prepare for the day ahead of me.
Carrie Barrespski is living her truth as a yogini, writer and activists with passion and purpose. She lives with multiple disabilities including cerebral palsy, hearing loss and blindness. As a result of these disabilities and the experiences she's encountered, she developed a strong passion for disability rights and advocating for the disabled. She graduated with a BSW from Madonna University in 1996. Having always been interested in writing since childhood, she began writing columns online in 2000 on topics affecting the disabled community. She was married in 2005 after meeting her husband online in a chat room for people with hearing loss. When she moved to Massachusetts, the Springfield Republican began publishing her column, Carrie Writes, every Wednesday in the Metro Plus section. It is her hope that as a result of her columns, people will be more aware of disability issues and she will have a positive impact on the disabled community.
Assistant Ed: Stephanie V./Ed: Kate Bartolotta