get elephant's newsletter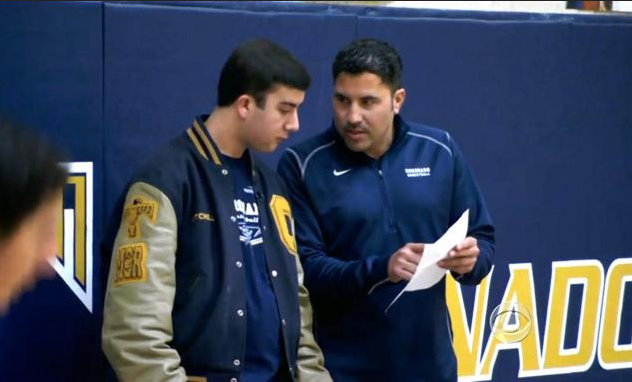 "One man practicing sportsmanship is far better than ten preaching it."

~ Knute Rockne
From the earliest memories of his youngest days, Mitchell Marcus had one very special dream, and always a well-worn basketball in his hands.
He wanted, like most boys, to be part of a team—and perhaps, one day 'score' that winning shot. But, as a child with a severe developmental disabilities, Mitchell wasn't sure he would ever have the chance to walk through that dream's door.
And though, he had served loyally for three years as team manager for the El Paso, Texas-based Coronado Thunderbirds—he hadn't yet been given that opportunity to play.
That is, until February 12, 2013 when, with just 90 seconds remaining of the very last game of this basketball season, Coach Peter Morales told Mitchell to 'suit up' and get ready.
You see, this team had so much love and respect for Mitchell that they wanted only to give him the gift of his dream…no matter what the score.
And although they did everything they could to help Mitchell get that shot, he sadly missed and ended up turning the ball over to the other team to score.
You might think the story would end just right here; instead, this is where the story gets good.
Because, with just 13 seconds left in the game, and the ball settled firmly in the other team's hands—no one could have ever anticipated just what would happen next.
In one of the most endearing displays of sportsmanship and kindness, Jonathan Montanez, a player for the opposing team, called out to Mitchell to lend him a much needed hand.
In what has become one of the most heart touching turnovers of all time—we can see what true compassion is all about.
This video simply makes my heart smile.
I hope it will make your heart smile, as well.
http://www.youtube.com/watch?v=2T_oBOzz_U4
Ed: Bryonie Wise