get elephant's newsletter
"You need a little madness, Boss"

~ Nikos Kazantzakis
We need changes to alleviate the daily grind. We need unpredictability to remind ourselves that we're living.
I live my life by three rules. The first two are more mental reminders than hard and fast rules, kind of like don't be a fool, wrap your tool or never test your toast with a knife.
1. Never wear button-fly jeans.

2. Never forget you're wearing button-fly jeans.

3. Have a fucking story.
What does this mean? I've pissed my pants because of the button-fly.
But really, I collect stories.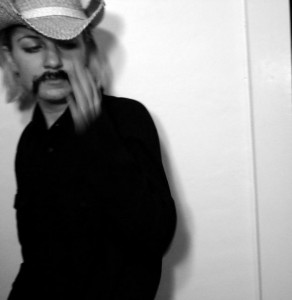 Last month I reached the age. The age where, as a child, I couldn't imagine. An unfathomable age where school no longer existed and Cinnamon Toast Crunch gave me stomach aches. The age of 23.
From the perspective of five-year-old Tommy, I'm a failure.
I never became a chocolatier or professional hangman player. I have no intentions to become an underwater EMT for fish. Worst of all, I'm not currently the Red Power Ranger.
Instead, I'm your stereotypical liberal arts graduate with a degree in something that could have me writing, marketing, or analyzing James Joyce.
Fuck stability. I want a story.
Question: Did you know that most fast-food chains allow you to order as many patties as you want on a burger for an extra buck? Burger King's limit is eight.
I once ordered a Classic Triple with two extra patties, about two pounds of meat and extra ketchup, from Wendy's because I wanted to eat great, even late. It wasn't great.
I failed miserably.
Have you ever had the meat-sweats?
Looking back, I probably shouldn't have supersized the order. Biggie mistake.
We live in fear, whether it be fear of finances, future or failure. We're programmed to worry about the future, often sacrificing happiness. There's so much pressure to graduate college, find a job, work, make money, build a family, retire, move to Florida and eat discount steak every Thursday.
Eight months ago I emptied my bank account in an attempt to figure it out, or whatever cliché saying fits. Gone were the savings bonds from Nana, gone the rest of my college fund and gone any chance of stability upon my return.
My goal was to experience something—anything; I didn't know what. So I purchased a one-way ticket to Dublin and carried enough cash to homelessness.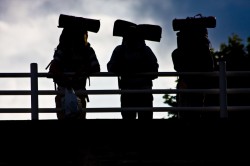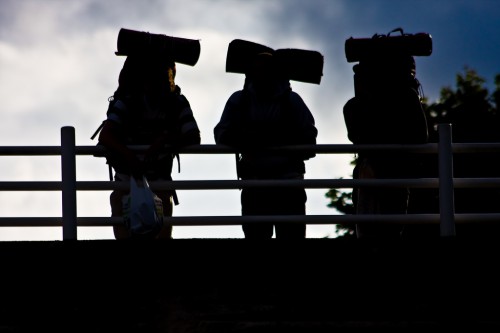 We need adventures.
Would I really traverse the Irish hills while an AARP member? Could I recklessly spend my social security checks at a Berlin club? At 65, could my body handle sleeping in a photo-booth because, earlier that night, I overindulged with my social security checks at a Berlin club?
Redundancy breeds boredom.
I'm not saying we need to introduce grandiose alterations into our lives. These changes can be as simple as driving a different way to work, trying a new fruit or talking to a complete stranger for the hell of it.
We need changes to alleviate the daily grind. We need unpredictability to remind ourselves that we're living.
During months of exploring abroad, I learned more about life and myself than I did in my four years of college.
I learned to be more outgoing. I learned introspection and reflection are necessary to keep sane. I learned that, at this age, I can afford to be selfish. I can afford to sleep next to a fountain or blow too much cash on Jӓgermeister. I can afford these things because my only responsibilities are to show up for work and pay bills. Not too hard, right?
I needed experiences to shape me, those homeless nights, nights of reflection and nights of passion. Sometimes you need to sequester yourself abroad, whether that be in Stockholm, your bedroom or in thought, to discover goals, ambition.
For me, I needed an impact, a punch in the gut, weakness to put life into perspective; any perspective because I'd had none.
What does it mean to be living?
And where the fuck have all the cowboys gone?
Tommy Burson writes, jokes and has perfected the karaoke rendition of Toto's Africa. He can be found writing various articles for Vimbly or Bushwick Daily.
Ed: Kate Bartolotta
Assistant Ed: Christa Angelo