get elephant's newsletter
Source: Uploaded by user via Rashmi on Pinterest
Spring is here—it's warm (or at least getting there) and the sun is shining.
That means iced tea, picnics, open windows, bare feet and long drives with the windows down and the music cranked are all on the way.
It also means an increase in animal populations, as many of the mammals and birds we know and love and coexist with mate and have their offspring. Unfortunately, the springtime blooming animal populations and increased mammal activity mean there's an increase in the instances of roadkill.
My husband and I were on our way home from dinner with my parents when a cat ran out in front of our car. I braked quickly and forcefully, swerving slightly to the right and missing the cat. I was devastated when the car traveling in the opposite direction took no such evasive action and struck the cat at full force.
As I immediately pulled over to the side of the road, the cat was struck by a second vehicle. I exited the car in spite of my husband's insistence that there was nothing I could do. I didn't care. Dodging another car, I reached the cat, which was trying frantically to run off the road even though it couldn't use its back legs. It was a pathetic sight, reminding me of fish that have been caught and tossed to the deck of a boat, flailing desperately to save their lives, or maybe to escape their pain.
I picked her up quickly and ran to the side of the road—there was yet another SUV coming that wasn't slowing down in the slightest.
Kneeling in the dirt and gravel of an old parking lot, I pulled the cat into my lap and stroked the side of her face. She instantly stopped struggling and met my eyes. I saw pain, bewilderment, fear, and sadness all at once, and I know I reflected those same emotions back to her. There was an intimacy to it that's difficult to describe, except to say that we recognized the life in one another.
Somewhere between jumping out of the car and holding the cat, I decided that we couldn't help her to live but that I could at least help her to die as comfortably as possible. I continued to hold her, speaking as soothingly as I was able. It wasn't until she started to purr that I began crying. It seemed to take forever, but she finally died with one last thrash of her legs. I held her in my lap for the drive home, and we buried her in our backyard.
I'm sure there are some cases in which striking an animal with a car is unavoidable, but the majority of animal-car collisions are entirely preventable by the driver. Many times, I've been driving and seen animals at the side of the road. I slow down, prepare to brake if necessary, and proceed cautiously. I've managed, in my years of driving, not to kill an animal.
I do drive quickly. I enjoy driving, and I get pure pleasure out of using my skill behind the wheel to navigate winding country roads. Despite this, I have been in enough control to prevent myself from killing an animal. All it takes is a bit of caution, care and luck—because if you're paying attention you can prevent the deaths of creatures such as the cat I watched die.
Based on a 1993 study by the Simmons Society, here are some distressing numbers:
Each year, 41 million squirrels, 26 million cats, 22 million rats, 19 million opossums, 15 million raccoons, 6 million dogs, 350,000 deer, and countless other species of animals die from being struck by cars.
Despite the lack of a nationwide cohesive study of roadkill, counties across the United States have reported increasing instances of animal deaths by cars in the past decade. California and Maine have systems set up to collect citizen observation data and interpret it.
So what can we take from this story? There's another side to the perceived annoyance of animals on the road. It's not just a mess for your car, but a life that is ending in an incredibly violent manner. I don't expect everyone to stop by the side of the road to ease the pain of a dying groundhog, but I do hope you drive with a bit more caution. It's the right thing to do.
Slow down. Are you in such a hurry that taking a life is a negligible consequence? Pay attention. Is your text message or phone call something that couldn't possibly wait? Drive safely.
Most of all, simply be conscious of the other creatures in your world. They're forced to cross the roads that we've installed in their habitat and often have no choice but to make a mad dash between cars to get to the other side.
So please, as you head out for a drive in the sunshine or when you're on your way to and from work, make sure you're driving as safely and compassionately as possible. Consider the life you can save.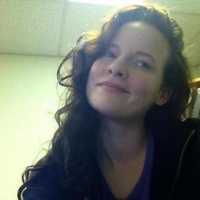 Lauren Acquaviva is a beginner in life: parenting, writing, yoga, loving, and learning from the ground up, with an eye towards mindfulness and compassion. She writes for the Centre Daily Times in State College, Pennsylvania, and on her blog The Grateful Life. She's on Facebook and loves to have lengthy debates with strangers.
Ed: Lynn Hasselberger