get elephant's newsletter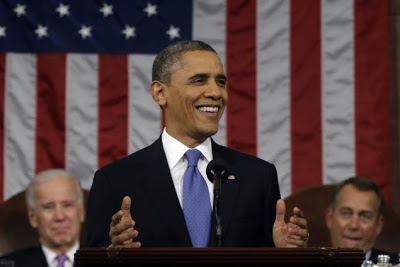 {We've covered this issue from several points of view, and are pleased to have the discussion continue here. Because even if some of us disagree with many, many points below…well, decide for yourself. Because, after all, thoughtfulness in each of us is the point. ~ ed.}
Yeah, I said it. Not just disappointing, but the biggest disappointment.
I am disgusted by the media blitz that implies signing the "Monsanto Protection" Act isn't President Obama's fault.
It's our fault, the GOP's fault, the moon's fault, everyone is at fault except for Obama. He had to sign as the evil GOP had slipped it in with many other items that were on this "must pass" bill.
There is even a Facebook picture going around that states:
"If you're blaming Obama, you're doing what the GOP wants you to do (blame the black guy)."
Blame the black guy? How about I am blaming the guy who was elected to be the voice of the people of the United States of America. How did race even become an issue?
There is a reason that the Constitution gives the President veto power. Ironically, the bill was signed quietly as the country debated gay marriage. On Thursday, as the news spread about Monsanto, Obama quickly gathered the press and jumped on the Sandy Hook tragedy, with his latest call for action regarding gun control, stating "shame on us, if we have forgotten."
No, I haven't forgotten. I am appalled that I can't send my children to school without wondering if they will be shot, molested, bullied, or fall ill from eating GMO foods.
I also have not forgotten the powerful, billion dollar company, Monsanto, whose lobbyists seem to have a strong foot hold in our government.
I read in a few news reports that Obama had to sign the bill or the government would grind to a screeching halt. Really? Is this how the president of our country skirts around taking responsibility for his relationship with a billion dollar company? Was the government going to stop if he didn't appoint Michael Taylor, former VP for Public Policy at Monsanto, to the FDA? The information available on how destructive Monsanto has been for our food system is staggering. I wonder how often non organic, genetically modified, items are consumed by the first family?
The game of distraction is well known by parents. When our children are screaming, we distract them with something else. Isn't this what our government and the media does to us all the time?
With George W. Bush, I was never surprised by his actions. I didn't agree with any of them, but I certainly wasn't shocked.
Obama does a great job of telling people what they want to hear, while orchestrating one deception after another. He is a master at distraction and shifting responsibility to others. Is it impossible to find an elected official who can stand up for the rights of the people and not the corporations? We have a system that feeds on greed and corruption. Is this anything new? Absolutely not, but, shame on me for believing that Obama would be any different.
Melissa Codispoti teaches yoga/wellness classes that specialize in mind, body, spirit connection through a heart opening, musically enriched environment accessible to everyone. She has been practicing yoga for over 15 years and believes the yoga mat is a sacred place for self-reflection, healing, and joy. Melissa loves yoga, qigong, pilates, reading, collecting antique poetry books, kirtan, fashion, philosophy, traveling, and most importantly being a mom.  She is dedicated to human rights issues and blogs frequently on her personal blog page: Distractions of a Yogini (http://yogawithmelissa.wordpress.com).
Ed: Kate Bartolotta