get elephant's newsletter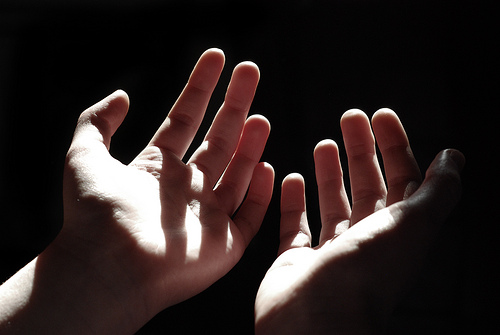 Lessons in the Doorway.
She meets doormen along the way as she travels… on her way through darkness, a darkness that is frightening but remarkably free.
She learns, to her surprise, that she finds comfort in dark spaces. Life is exotic and alluring in the dark. At times, it's terrifying.
She feels an awakening, her visceral response to terror and it feels beautiful. Eventually, she is strong and fears less in the dark. Alive and awake like never before. She feels.
The stars look as if they've been placed just a bit closer. They are within reach.
Her doorman directs her attention to how they light up her dark path. Eventually, in her travels, she learns that they just look magnified, but the illusion is that they are actually farther away than they appear; out in the depths of a vast universe that she cannot even comprehend. They are further beyond her reach than she ever thought.
She meets doormen on her way toward radiant light, places of green fields and beauty. Even she looks more beautiful in this light. These are places of truth, real truth, a truth that never eludes her. Her heart beams in love and desire to walk in the light. This light is penetrable.
Everything on this path is within reach and ripe with possibility.
This path is full of love and the only illusion is that love is not the answer. This path is filled with vitality, health and strength.
As she approaches her doorways, she looks to her doormen.
As they get closer to the round oval space, she clings to them. They provide safety. There they stand. The path is complete. They are at the edge. A new path reveals itself, but with just a pinhole of light. Complete uncertainty looms. She reaches for her doorman, but she must go alone.
"Why can't you come with me? We've walked through the dark together. We basked in the truth together, let the light wash over us. Now, we must enter together."
They know what she doesn't. They've always known.
She must enter alone.
She stands in the doorway. She tries to stay a little longer. It feels safe to stand there in the entrance way with her doorman.
Eventually the doorway gets smaller and smaller until there is only room for one. She curses the gods, the universe, self-pity turns to self loathing.
Why did I travel this path in the first place to just end up alone? I was safe on the path. How did I get here?
Eventually, the doorway gets so small that she must either turn back or crawl through the entrance way. But there is no turning back.
A path already traveled loses its fresh scenery; the scenery becomes barren, revealing emptiness. The authentic innocents in what the path has revealed, and what she felt for the first time has already been achieved.
There are no "firsts" anymore.
She can only try to recreate her initial experience, but she will chase that dragon down the same baron path. In the end, the suffocating space in the doorway will still be there …taunting her.
"Let go or be dragged," they say.
Who are they, anyway? How do they know so much?
She can stay like this indefinitely if it feels good. Does it feel good? She knows the answer to that too. She knows the next journey waits for her no matter how long she stands still.
She won't let go.
She looks to her left and sees a child. The child looks unnervingly like herself. The child says nothing, but gently touches her shoulder. She is entranced by the essence and beauty before her. She feels every bit of joy and every ounce of pain revealed on every path she's ever walked. The comfort that every doorman has provided rushes through her being. She receives this child's embrace.
The child's eyes beckon without words. She hugs her tighter.
Suddenly, the slimy protective shield that she has been wearing disintegrates before them both.
It falls to the floor and reveals its ugliness. She never even knew it enveloped her. She grew comfortable as its prisoner. She looks back and the child has gone, yet she feels her. She's not alone. She knows this.
Suddenly she gets it.
She lets go.
She no longer clings to the doorway, and her desire to turn back and walk the same path is simply… gone.
She longs for the love and release that she felt as she hugged the little girl.
The doormen were all healers but the real healing began in the promise of the child's eyes.
It is only now that she can take the doormen with her. They can enter together in freedom, in comfort, in light and in darkness. They have revealed the path, traveled together and now together they will stay.
They are part of her, like the child.
They are every breath of excitement, every wondrous moment, every exotic dance in the dark under the illusive stars and every embrace in truth that the light revealed.
She can breathe deep and call out to them. They are forever with her, at her service, in her heart.
There is no such thing as goodbye when we travel together. We must enter alone but we are never alone.
Love is real. It is forever. It doesn't cling.
Even as we enter the doorway and leave the path behind, even though our feet will never step on that path again, our footprints are eternal. We held hands in the dark. We saw the light. They will walk with us forever. Fear not—our doormen never leave us.
They can visit anytime.
We heal our earthly attachments, embrace the beauty of the innocent explorer, and then… we are free to go.
Who are your doormen?
Nicole is a mother of two, a NYC public school teacher, writer, and aspiring yogi. When Nicole was 18, she broke her back in two places. Doctors couldn't be certain she would ever walk again. After a successful surgery and some difficult years, Nicole went on to lead a full life. She is a certified Level II Reiki practitioner, and actively pursues mind-body development. Her gratitude for the second chance she has been given, as well as, her knowledge of the power in mind-body connection is something she's mindful of everyday. Nicole consistently practices Bikram yoga and has never felt better. Her articles have appeared in MindBodyGreen and she is the author of the Peace, Love & Practice blog on DoYouYoga.com.
Ed: Brianna Bemel
Assistant Ed. Rebecca Schwarz