get elephant's newsletter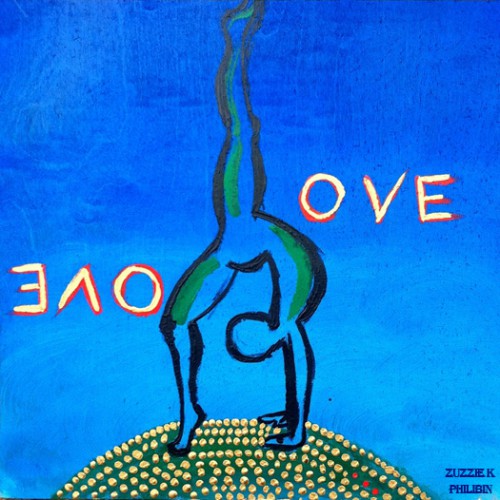 Are we breeding too many yoga instructors but not enough yogis who wish to return to the world and reshape it for a better tomorrow?
Yoga asana practice has become hugely popular in the western world in the past decade. It's not uncommon to see people falling in love with all the wonderful effects of yoga practice, reassessing their lives and deciding to just leave their old identities behind, dropping their life long careers to become yoga instructors.
Is this a form of escapism? A big "F*** you world! I don't need this BS anymore!"
Indeed, it is a big "F you" to the world. But, who is going to actually change the world if we all run away from it? The world, gaia, need yogis who go back, take up the challenge and transform our current dysfunctional ways from within, organizations and businesses, not escape from them!
Oh, wondrous yoga practice, everything that no longer serves us slowly but surely falls away through you. We want more peace and less stuff. It's all nice and dandy but we do realize we live in a material world. We still need money to pay the rent and we need to work for that money. This is when yoga as a form of business came about. Perhaps many of us got swept away by the current and misinterpreted the integration of yogic lifestyle with the modern world.
Accumulating brand name yoga clothes, mats, accessories, cashing in on very expensive teacher trainings, treating yoga as a form of business rather than community service. Where are we headed? Can we just pause for a moment and meditate on this? Yoga has become totally materialized and commercialized in the western world, y'all! New yogis get an impression that this is the new way to make money. Let's open up a yoga studio, make malas and my career as a lawyer can go down the drain. Really? Don't you want to go back and create justice in the world with your newly found intuition and infinite wisdom?  We all know that we need to integrate in order to function in this world. However, yoga as a form of business is obviously just fueling the fire of the materialistic society. Have we become blinded by our bliss?
Can you hear it? Yoga in the western world is crying for help. We either shift now, tuning into our feminine intuition, freely sharing the light with devotion and community service and empowering yogis to take action in the world within their area of expertise or yoga will continue to be twisted out of integrity and devoured by the western masculine dominated world of power, competition and materialism!
The world doesn't need an infinite number of yoga instructors, yoga businesses and more teacher trainings. What the world needs is conscious people embodying the spirit and engaging in all facets of life. We live in the age where we must take our newfound awareness and plant ourselves everywhere, construction workers, accountants, doctors, restaurant chefs, business people, news anchors, grocers; it doesn't matter as long as we engage in re-creating the world around us by doing what we do well for the sake of serving humanity and the planet.
Yoga instructors have the duty to encourage their students to go back to their daily life inspired to change the world rather than advertising teacher trainings. Running away from the day-to-day responsibilities of the world is not the yogic way. One must learn to translate the inspiration gained through the practice to go out and integrate the new approach aligned with inner wisdom instead of giving up on those aspects of life.
Everyone is a guru. You don't have to teach asana to enlighten people. All you need to do is be your authentic self, align all your actions with your innermost values and do what you do best. That alone will inspire people and you will become the change you wish to see in the world. Yes, it is tough, it is challenging but who can you count on to change the world if not yourself? Yogis, the world truly needs you!

Zuzzie is passionately devoted to guiding the humankind back into its Heart. As a woman she initiates this transformation by evoking her Creative Feminine Force, balancing the masculine and feminine energies. Leading by example to purify, empower and uplift women all around, she is devoted to elevating the expressions of the Divine Feminine and activating the receptivity in the Man's Heart.  She is here to fully engage in the human existence, inspire with love, act with compassion and flow with grace. Woman in Business of Energy Management, Renewables, and Energy Efficiency, Promoter of Green and Sustainable Lifestyle, Yogini, Artist, Lover of Gaia
Assistant Ed: Karla Rodas/Ed: Kate Bartolotta