get elephant's newsletter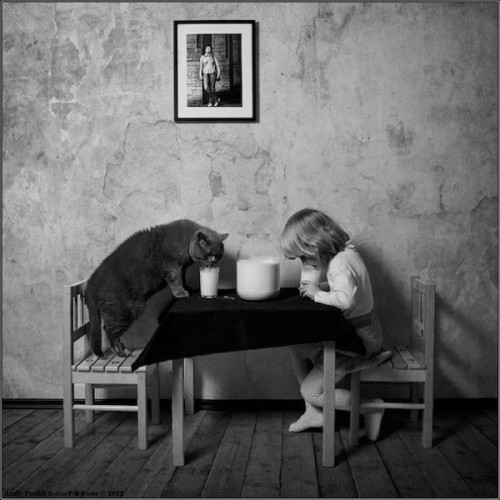 "Time spent with a cat is never wasted." ~ Colette
Andy Prokh and his wife have had a cat for four years by the name of LiLu Blue Royal Lada.
When the British shorthair Lilu was two years old, little Katherine came into the world and Andy decided it would be nice to document the journey of the newest members of the household together.
Since his daughter was born he has been following through…and it's quite amazing all the things they do!
These two love to solve advanced math together, read books, paint portraits of one another and of course, drink milk. It is a touching photo series and it is sure to continue as Katherine and LiLu grow older in age.
Who knows what they will be up to by then!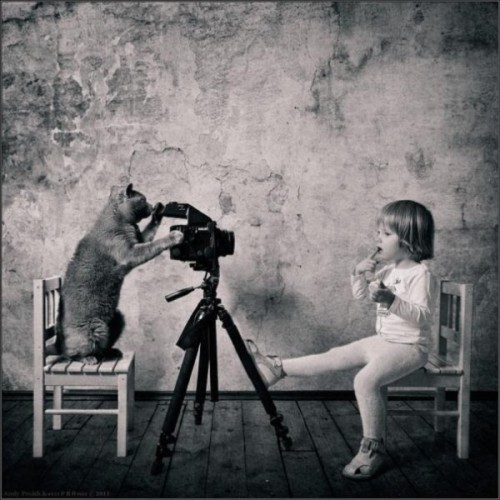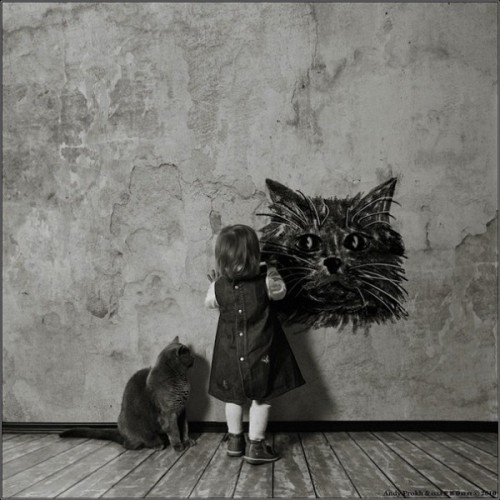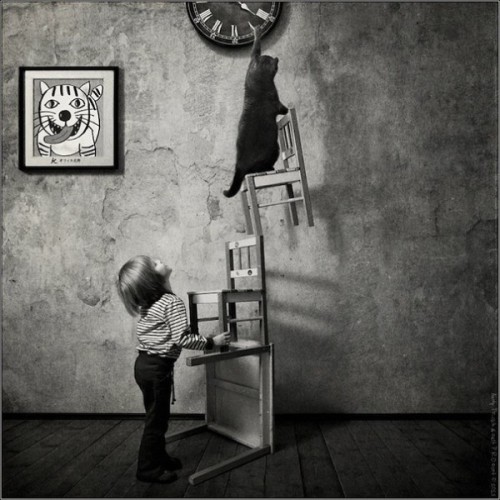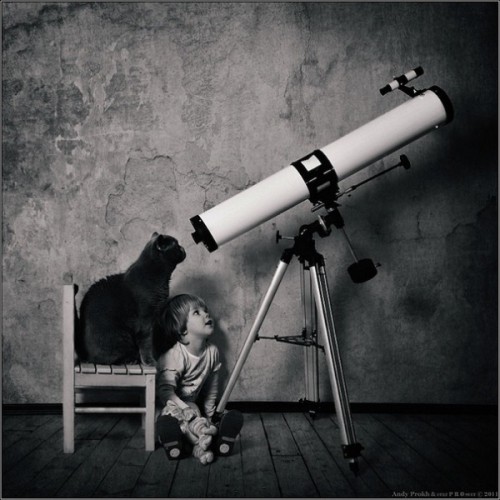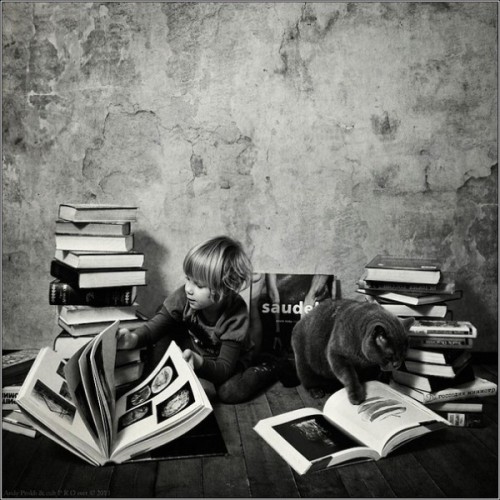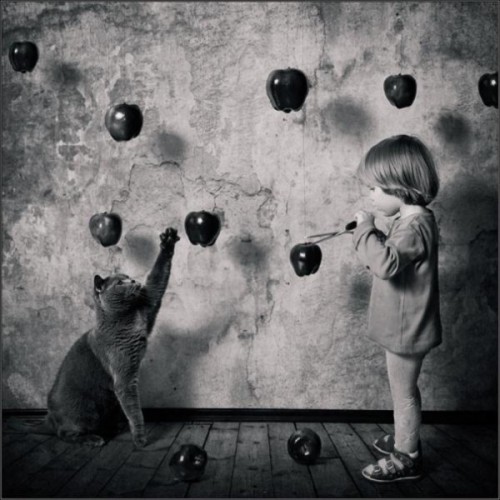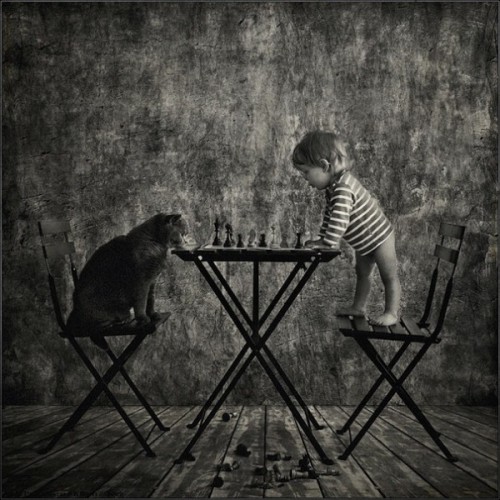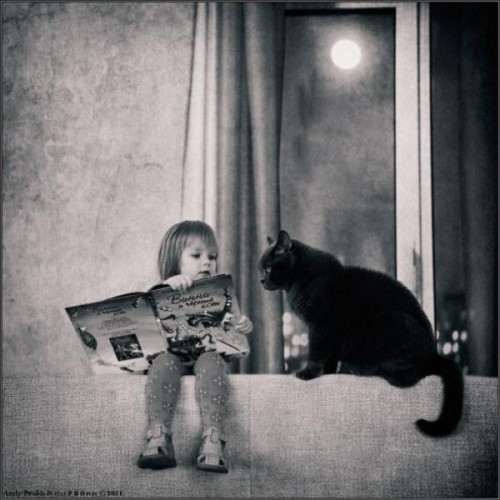 This post was adapted from the original, which was published on Visual News.
Shawn Saleme is a full time writer for Visual News. Having traveled to over 45 countries, his international escapades continue to influence his writing and perspective. When not in a foreign territory, he makes his home on his sailboat in the West Coast. Become friends with him on Facebook and invite him to share drinks and stories with you.

Ed: Bryonie Wise