get elephant's newsletter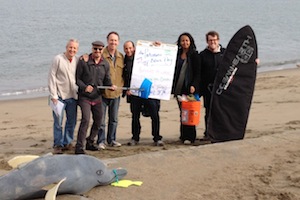 It can be hard to find a simple story these days.
It is easy to become depressed by the news of GMO's, oil spills, or animal cruelty. A simple answer is to change the channel to a course of action, which is what the Pachamama Alliance is all about.
In a hyper-active society that seems to be chronically immobilized, Pachamama Alliance offers a simple solution of support: an act of partnership between the rainforest's stewards (the indigenous people) and the modern world to save the precious land and culture of Ecuador's Amazon. A small space that feeds the balance of our precarious world.
How are we supposed to help?
How about going on a picnic? Or a sailing adventure, or even a day at the beach?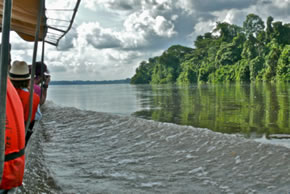 Yup, anyway you like. Check it out here.
In a time of legislation of dwindling concern for life, it is the simple act of living support that we may turn this thing around. Seattle is planting food forests; Hawaii is cleaning up the tsunami. If aquaponics isn't your thing or recycling isn't enough, invest in the education and perpetuation of our precious resources. Hop on to the sails of the Spring Challenge and make a conscious community effort.
As Katherine Dever (writer and transformation expert) explains, Pachamama is Quichia word that means "Mother Nature," but more than that, it means the cosmos and all life.
The cosmos of life's constant creation is accelerated and accentuated by our choices.
And as Henry Miller cautions,
"Sometimes it almost seems that the writer takes a perverse delight in finding times out of joint, finding everything awrack and awry. Perhaps the artist is nothing more that the personification of this universal maladjustment, this universal disequilibrium…"
Perhaps it is time we rewrite the script to a beginning, and not an ending for generations to come.
Kate Brenton writes to spark awareness and shares lomilomi to awaken brilliance. A Philly transplant who is loving her life on the Hawaiian Islands. Stay connected at Wisdom of One.
Asst. Editor: Wendy Keslick/Ed: Bryonie Wise