8 Ways to Cultivate & Sustain a Creative, Intuitive Home Practice. ~ Andrea Bellini Spilling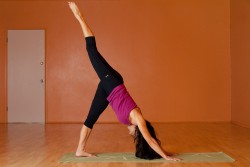 1. Stop "shoulda-ing" on yourself!
A wise yogini once said this to me and it helped me put it into perspective. If you make anything a chore then it will be, well, a chore! You will then inevitably find reasons to avoid or reschedule it. We can all be tricky like that! Instead, try considering your home practice a weekly and eventually a daily gift to yourself.
Copy and paste this URL into your WordPress site to embed
Copy and paste this code into your site to embed