get elephant's newsletter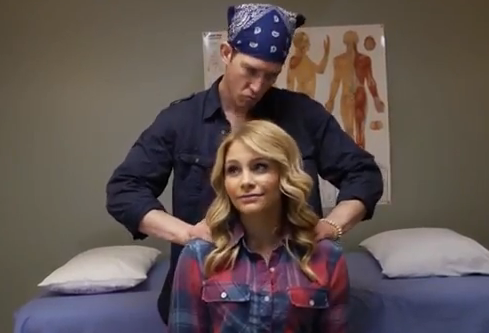 This is a comedy skit about an energy healer, who is also an acupuncturist, Reiki therapist, MD, chiropractor, chakra healer, wizard and oh yeah…. a total pervert.
It is part of a pilot I shot where the intention is to be somewhat to the world of holistic medicine and new age philosophy what Jon Stewart has been to liberal politics. My goal is to employ the perspective and information I possess from my Masters degree in Chinese Medicine to comically exploit the ignorance and corruption in modern medicine. Enjoy!
If there were a name for "Comedic voice of new age philosophy and self awareness on a foundation of hip hop culture" it would be David Foster. If that wasn't too much to digest then you're ready for his uniquely cerebral humor. Native to New York, David is one of the city's funniest up and coming comics. He's appeared on HBO's Bad Boys of Comedy and Showtime's Whiteboyz in the Hood, and as "Sauce," on MTV's Boiling Points. He also won the 2011 Boston Comedy Festival's New York Competition.

In spite of getting in trouble as an adolescent for delinquencies such as graffiti and shoplifting David was a straight-A student. Around the legally transformative age of 18 he straightened out his act and discovered his act on stage. He might be the only comedian in the world with a Masters degree in Traditional Chinese Medicine, and thus is capable of healing with either humor or needles.

Assistant Ed: Karla Rodas/Ed: Kate Bartolotta