get elephant's newsletter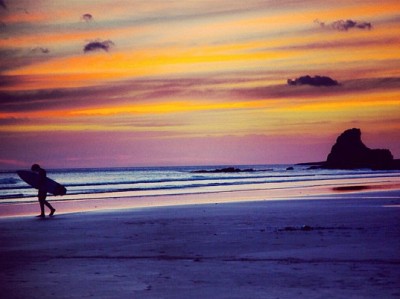 With thanks to our longtime elephriend Alex and sponsor, Seek Retreat, for sharing this adventure with elephant and our readers. We wish we could will go! ~ eds
Guests will fall in love with the Maderas Village, a sustainably-minded Surf Village in the midst of a hillside jungle and gorgeous coastline. This almost untouched location is perfect for those looking to escape the hustle of everyday life. Meals are enjoyed family-style at communal tables within an open-air dining room. MacKenzie Miller, a personal trainer and yoga instructor, uses her understanding of anatomy and appreciation of balance and movement to guide her classes. Jack DuFour began his practice in Santa Monica, California, one of the largest communities for yoga. This dynamic duo will begin each morning with a Vinyasa session followed by a hearty breakfast. The afternoon is left open to explore the coast and sites of Nicaragua. The set up of Maderas, along with the yoga practices, will make for an unforgettable experience.
Accommodation
The Maderas Village is a short walk from Maderas beach and a 20 minute shuttle from San Juan del Sur. This surf village helps make transportation arrangements to get people to and from San Juan del Sur, Rivas, San Jorge, Grenada, or Managua.
Activities
The Maderas Village is known not only for its yoga, but also for its incredible surfing, its vibrant night life, and its beautiful surrounding beaches and cities that are no more than a road trip away. Maderas Village highlights these two activities as a must do:
Catamaran Tour:

$70/person (including transportation to and from San Juan del Sur)

Surf Lessons/Rentals:

$15/lesson, $10/rental

Trips to surf locations
Food + Dining
Maderas Village goes to great lengths to make their food something to remember. They offer local and fresh food to their guests daily for breakfast, lunch, and dinner. Nightly pre-fixe dinners are served to guests seated at their large communal tables. They have a primarily pescatarian menu that is locally inspired and is described by guests as, "simplicity done to perfection."  Mondays are a special treat at Munchies Blues Cafe, where friend, Sergio, cooks Roman-style Italian pizza in a wood-burning oven that both New Yorkers and Italians have raved over. While the kitchen is always open for lunch, Taco's Locos on the Beach is always a nice treat and offers the best fish tacos in Nicaragua.
Getting There
Fly into Managua, Nicaragua (MGA). From the airport you will be transported to Maderas Village. Transportation to and from the airport is $100/person, $50/person for 2 people, $40/person for 3 people, $35/person for 4 people or $30/person for 5 people. Guests are welcome to set up your their transportation if desired.
What's Included
Room and Board for 8 days

$900 Dorm (4 per/rm) / $1200 Shared (2 per/rm) / $1500 Private

3 Meals a day plus a juice or smoothie

2 Desserts

Tax & tip
For more information on this incredible retreat: seekretreat.com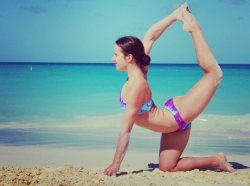 MacKenzie Miller is a certified personal trainer, yoga instructor and world traveler. Her teaching combines thorough understanding of alignment and anatomy with the joy of balance and movement. She engages deeply with her students and her classes are thoughtfully sequenced, creating a safe space to have fun and explore, work hard yet find softness. In 2011, she worked with Tiffany Cruikshank to complete her 200 hour Power Vinyasa teacher training, and is continuing to work with Tiffany toward her 500 hour certification. MacKenzie's beautiful form and positive energy have earned her features in Oxygen Magazine (January 2012) and Women's Health Magazine (November 2012); she is one of seven models appearing throughout Kathyrn Budig's recently released The Big Book of Yoga.
Jack Dufour started practicing yoga during his sophomore year of college. He was first drawn to the practice as a supplement to powerlifting—it helped to relieve soreness and increase range of motion. As he started practicing more and more, he realized that this practice could provide everything he needed physically and so much more. Jack moved to Los Angeles to work in the technology consulting industry, he soon realized this was not his path and what he truly wanted to do was share yoga with as many people as possible. He completed his 200HR teacher training with Annie Carpenter at Exhale in Venice. Jack teaches a strong vinyasa style class that emphasizes core strength and a variety of arm/hand balances.
_____________________________________________________________________________________________________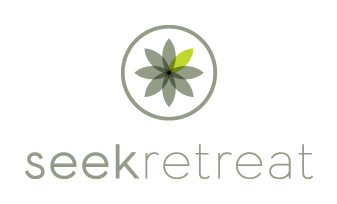 Find, Plan and Book your next yoga retreat today!
The destination for yoga travel, Seek Retreat is home to the best retreats, venues and yoga instructors. SeekRetreat.com showcases them in an easy-to-use online guide and booking service.