get elephant's newsletter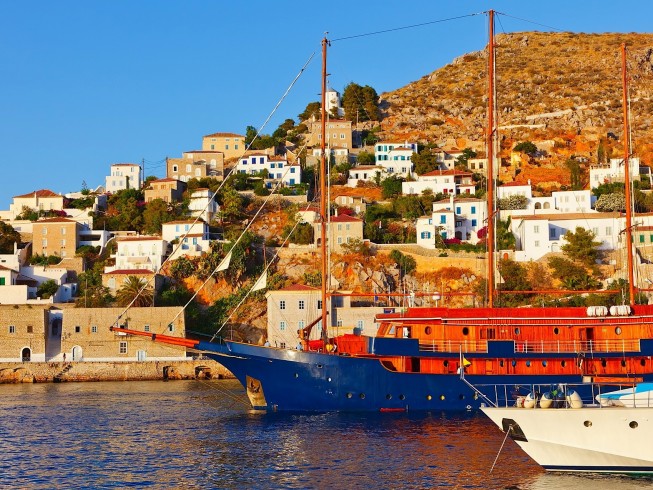 With thanks to our longtime elephriend Alex and Seek Retreat, for sharing this adventure with elephant and our readers. We wish we could must go! We partner with select, mindful companies to promote things we care about and believe in. ~ ed.
Just outside of Athens, Greece is the gorgeous seaside town of Lagonissi. It is a tranquil and picturesque setting for an all-inclusive  yoga holiday. Join Sole Yoga Holidays for 6-days and 7-nights at Om Guest House along the scenic Saronic Gulf. The quiet and comfy accommodations are two private apartments in the same Villa with gorgeous panoramic views of the Mediterranean Coast. Dynamic and powerful Ashtanga Flow Yoga will be practiced twice per day in the breezy yoga space with beautiful views to enhance your practice. Three healthy, filling and vegetarian meals will be served inspired by Greek and other Mediterranean flavors. A magical trip to the Acropolis, a seafood picnic on the beach and a day boat trip to three islands are also included.
What's Included:
7 nights accommodations at Om Guest House (shared + shared baths)

Linens and towels

3 vegetarian meals per day (wine at dinner)

Unlimited coffee, tea and juice

2 Ashtanga Power Flow Yoga lessons per day (75-90 mins each session)

All yoga equipment provided

Airport transfer to/from Athens airport (ATH) (day of & departure day only)

Day long Boat trip to 3 islands

Excursion to Acropolis

Seafood picnic on beach

Walking distance to beaches

All taxes & entrance fees
The Practice:
The instructors of Sole Yoga Holidays are Yoga Alliance International certified and base their practice on the ancient system of Ashtanga yoga popularized by K. Pattabhi Jois. Our Ashtanga Flow sequence incorporates asanas from the first to the third primary series. The classes combine dynamic postures with strong breathing that exposes the student to a powerful flow for all levels. Perfect for building extraordinary strength, the practice focuses on core work, balancing and inversions. We practice twice per day, building up the postures for an incredible and invigorating experience. After the third day we will practice one restorative yoga session to achieve physical, mental and emotional relaxation with the aid of props. All of our instructors are continually bringing something new and exciting to all our students.
Accommodations & Meals:
We will be staying at Om Guest House, perched on a hillside with gorgeous, panoramic views of the sea. All rooms and bathrooms are shared. There is plenty of room in Om Guest House to stretch out and relax for some private, quiet time. There are kitchens in the apartments for an early morning tea or late-night snack.Linens and towels are provided. The meals are delicious, healthy, fresh and inspired from Greek and other Mediterranean flavors. One evening we will get fresh seafood and have a picnic on the beach!
Activities:
Yoga will be practiced at 9:30 – 11:00 am & 5:30 – 7:00 pm each day.
 After brunch, 12 pm you will have plenty of time to explore, swim and relax. 
You can walk to the beach, take a bus into Athens or explore other nearby towns. Or, simply take a book and relax at Om Guest House. This is your holiday.
For more information on this retreat: seekretreat.com
Sole Yoga Holidays:
Sole Yoga Holidays creates customized yoga vacations in beautiful, sunny and inspiring locations from Morocco to Italy and Greece and beyond! A yoga holiday is an incredible way to jump start your yoga lifestyle and meet amazing, like-minded people from all over the world. Enjoy daily vigorous and dynamic Ashtanga Flow Yoga, stay in wonderful accommodations and eat healthy, fresh and delicious meals. Plus, adventure and excursions are always a part of every Sole Yoga Holiday.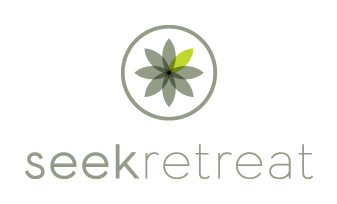 Find, Plan and Book your next yoga retreat today!
The destination for yoga travel, Seek Retreat is home to the best retreats, venues and yoga instructors.SeekRetreat.com showcases them in an easy-to-use online guide and booking service.