get elephant's newsletter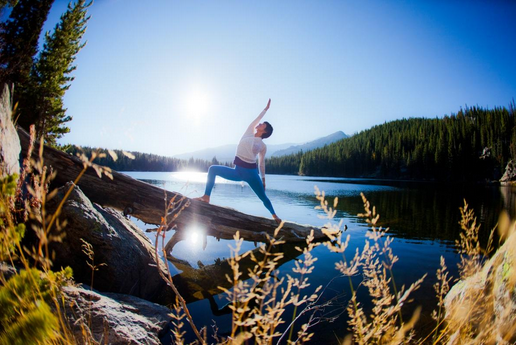 Credit: Wari Om
Giveaway: Enter to Win Two Day Passes to Yoga Journal Live in the Rockies! September 22-29, 2013 in Estes Park, Colorado.
Thank you all for your participation. We've announced our winner!
This is a paid advertisement with a like-minded sponsor we appreciate and respect. elephant journal is happy to once again partner with Yoga Journal to give away two passes to the Yoga Journal Conference, Colorado in September to you, our readers. It's our favorite yoga-for-yoga's-sake conference, and has been for 11 years. Read on to enter to win. ~ ed.
Are you counting down the days until the Yoga Journal Conference: Estes Park, Colorado September 22-29, 2013? We are and we want to see you there!
We're giving away two conference day passes good for a full-day of yoga Friday or Saturday for you and a friend. Enter now to win and make your fall plans to join Yoga Journal Live in Estes Park, Colorado.
How to Enter: To enter to win two conference day passes to Yoga Journal Conference, Colorado, simply share this post on facebook and/or twitter and tag us, @elephantjournal and facebook.com/elephantjournal, and comment on this blog that you've done so. We'll randomly select the winner from the comments. The contest will close on Monday, August 26, 2013.
Good Luck!

Credit: Andy Mann
Kirtan Concert with Grammy-Nominee Krishna Das

AcroYoga Demos

LUNAFEST Film Festival presented by LUNA, makers of The Whole Nutrition Bar for Women

Movers and Shakers Project with Shiva Rea

Keynote with Seane Corn
Register by August 23 using the promo code EL13 to save $50 on top of early bird pricing, saving a total of $120 off the main conference Saturday and Sunday.
Click here to learn more about the event and register today!
Like elephant yoga on Facebook.