get elephant's newsletter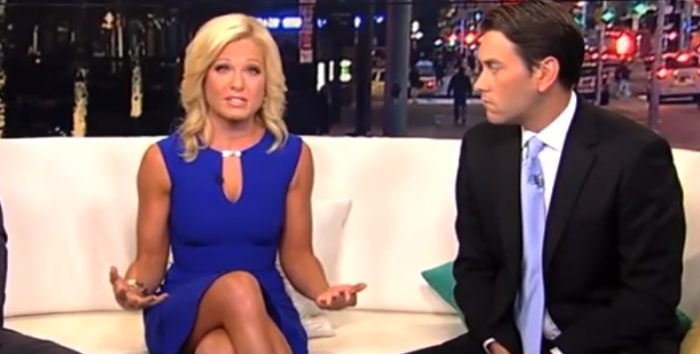 Fox News host Anna Kooiman reported a fictitious headline about President Obama as fact after reading a parodied news story.
The story, titled "Obama Uses Own Money to Open Muslim Museum Amid Government Shutdown" was featured on parody news site National Report. 

In it, President Obama was quoted as saying that the shutdown is "a great time to learn about the faith of Islam."
Kooiman then got riled up, portraying the joke headline as fact to Fox News viewers.
Huffington Post reported that the "co-hosts of "Fox and Friends Saturday" lamented the closure of the World War II Memorial, which Kooiman claimed "doesn't seem fair especially" because "President Obama has offered to pay out of his own pocket for the museum of Muslim culture."

Thankfully, Jimmy Kimmel then took this awkward opportunity to make his own jokes.
Watch this—and remember to not always believe everything you see or read.
http://www.youtube.com/watch?v=VYXMCiTFw0s&list=TL8-eTHMcmk-yqupYEdRtNzRDOCZ9pv2Mz
Like enlightened society on Facebook.
Ed: Sara Crolick