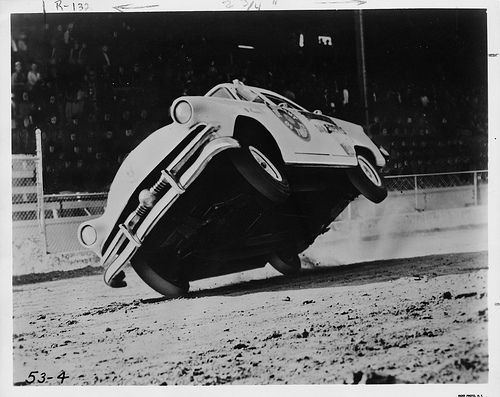 There are many iconic moments and memorable scenes in movies over the years that have involved a car chase or a stunt that had you gasping in amazement, thinking that a maneuver like that was almost impossible in a car.
Stunt driving is, of course, a skilled profession. The guys you see driving the cars in the movies are invariably pretending to be the star, whom would otherwise not have the same skills in handling the car to such dramatic effect.
Despite the fact that stunt driving can take many years to perfect, the infographic on How to Drive in a Stunty Way offers a fascinating insight into how you can learn the handling characteristics of your own car; this might even come in useful if you find yourself in a tricky situation behind the wheel.
The handbrake turn is an impressive move that you could have some fun learning on a private track somewhere. Parking the car using a J Turn would not be advisable if you want to avoid attracting the attention of the police on a public highway.
Unless you happen to be an excellent mathematician and don't care much for your insurance rates, then it would be advisable to stop when you see the bridge ahead opening up, rather than attempt to leap it.
But at least you get the chance to see how it is achieved by the professionals. Who would have thought that the move would involve using your brakes and throttle whilst the car is in mid-air?

 Love elephant and want to go steady?
Assistant Editor: Kerrie Shebiel/Editor:
Photo: Courtesy of Missouri State Archives, Infographic: Courtesy of wish.co.uk