Valentine's Day always makes me think of love.
If there was ever a single toy universally loved and cherished by both girls and boys alike, it has to be the teddy bear. Every child I have ever met has had a favorite teddy bear who accompanied them on many adventures both real and imagined.
Many adults that I know—even those who are childless and never plan on having children—have saved at least one teddy bear from childhood. (I happen to be one of those adults who saved her teddies—I have four from my own childhood which are currently being played with by my daughter.)
In 1970, Life magazine photographer Nina Leen took a series of black and white portraits of adults posing with the teddy bears from their childhood.
Many of the resulting photos are both surreal and tender. (One of my favorites is that of a very stern-looking, older man in a three piece suit who is holding his collection of teddy bears—including one nestled into his lapel—almost as if he is protecting them from any dangers that might befall them in the outside world.)
As psychologist Anjula Mutanda explains "Toys carry vivid memories. It's not surprising many adults find it hard to let go. Parents like to keep a link between their childhood and their children's experience of growing up which is increasingly difficult when the world has gone digital. Classic toys. . . allow us to make that link."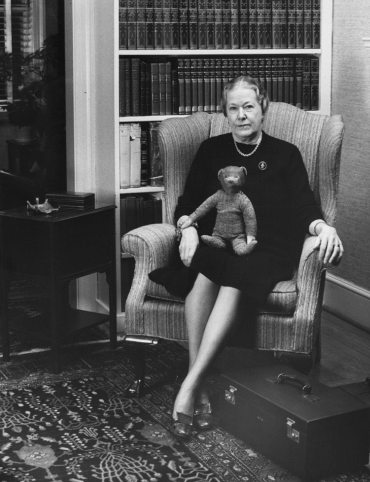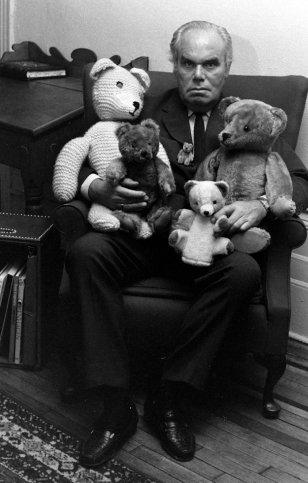 Check out the photos here.
Love elephant and want to go steady?
Editor: Bryonie Wise