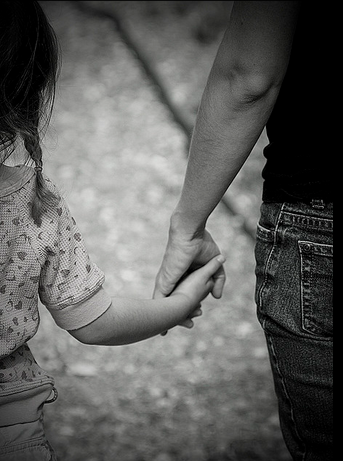 We're drifting down the Dragon River on a bamboo raft, my mother and I.
She's tucked up, apologetically, in the small seat beside me. The boat lilts to the left, my side. We haven't spoken for half an hour. Such silences aren't unusual in my family; I just notice them more when other people are around.
The mesh of frown and smile lines around her eyes creases under the wintry Chinese sun. She rarely wears make-up, my Mum. And she's never shaved her legs. I learnt about boys and bikini line waxes and blusher from bad friends and trashy magazines. Needless to say, my own history is splattered with relationship disasters and fashion faux-pas. We sometimes laugh about the latter; we never, ever talk about the former.
As the boatman steers us further downstream, she suddenly reminds me that my Grandfather once built a boat. My Dad's Dad. What was he like? I ask. Gentle, she says, and focused, like your Dad. She tells me that he was a draughtsman. That he worked at the Hull Docks. That he has a special dessert spoon, one size bigger than everyone else's. And at the end of each meal, my Gran served him an extra dollop of cream with it, a treat in those days before cholesterol. She told me other details that I didn't know. That I would've liked him.
Our trip through China is a short one. My time living here is nearly at and end and she has to return unexpectedly to England to look after her own hospitalized Mum. We've filled our few days with sightseeing and cycling and cups of tea. The evenings are short because she's tired, although she'll never admit that's so.
Last night we treated ourselves to a pre-dinner drink; my Mum then declined a beer with our food. She let me order our meal, saying she didn't mind what she ate, that I must choose whatever I like. She still insists that I cycle up front and congratulates me for choosing the correct route, even though she's the one reading the map. She's squiffy after her single gin and tonic. As the restaurant staff wished us good night and good sleep, she blurted out,
"Laura's getting up early tomorrow to run. She runs marathons, you know!"
I ran one, once.
My teenage-self screamed,
"Mum, stop embarrassing me!"
But at 30 years old, I recognized the look of immense pride in her eyes and instead I laughed nervously and ushered us outside. I wondered briefly about my reaction 30 years from now. That is, if I'm still lucky enough to have her around.
Our bamboo raft reaches the bank. I open my bag, searching for my wallet to pay. She taps her hand on mine to stop me. It's a hand that scribbled chemical equations across high school blackboards for more than thirty years. That fed my brother and me mashed-up, home-made, sugar-free food. That tied our shoelaces and rested, cold, on our feverish brows. That hand-wrote me a letter every single week while I was away at University to which I replied maybe once. It's a hand deserving of attention, chipped nails and all. I let it have its way.
Love elephant and want to go steady?
Assistant Editor: Gabriela Magana/Editor: Rachel Nussbaum
Photo: Flickr