In moments of physical closeness, the body becomes distorted.
A face becomes a landscape and a touch cannot be traced except for the lingering sensation on the skin. Investigating these changes in perception and heightened awareness of the senses offered intimate views of the body. In this series of drawings I enter the gaze of each character contributing to a private scene. Imagining the visual journey of being in bed with another person, I drew portraits of its symbolic protagonists—the vagina, hair, the penis, and the embrace, without idolization.
In this way, the recollection of the story remains human and accessible.
Momentary intimacy is not false, but it is fleeting and a bit ridiculous. It's a story often kept private, but, where there is sex and vulnerability, there is also humor and light to embrace the reality of our protected emotions.
I hope viewers will see this series of drawings and be reminded of the realities of a sensual and sexual encounter—its passion, its curiosity, and its hilarity.
Following Images: 8 Drawings
Ink, Gouache, Paint Marker, Spray Paint, Colored Pencil // Canson Paper
63.5cm x 50cm // 25in x 19.5in , each
2012, Paris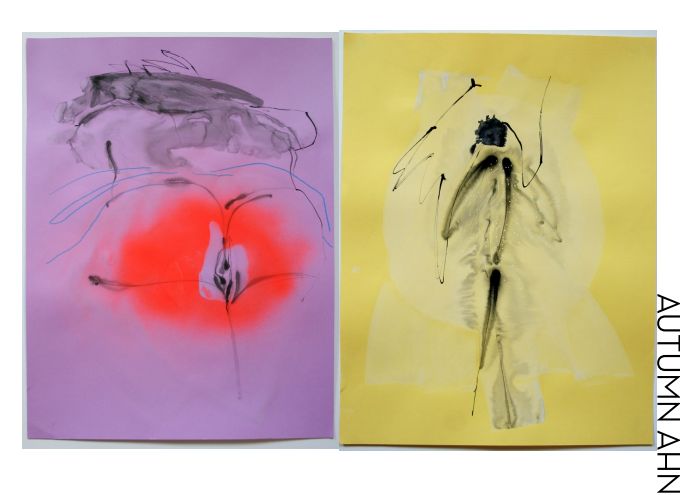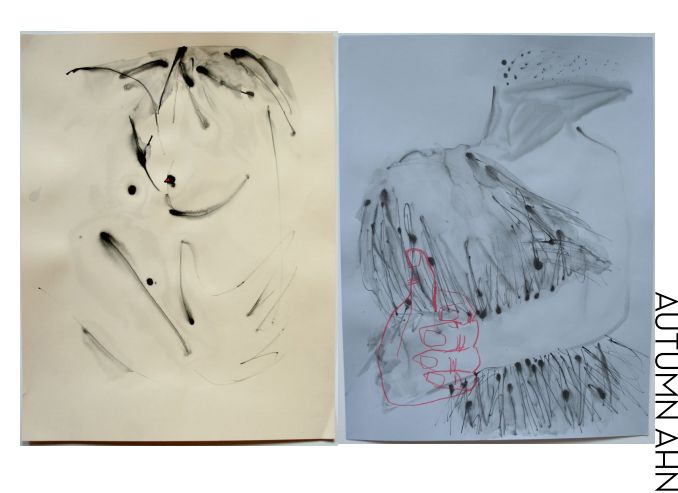 Love elephant and want to go steady?
Editorial Assistant: Alicia Wozniak/Editor: Bryonie WIse
Photo: authors own