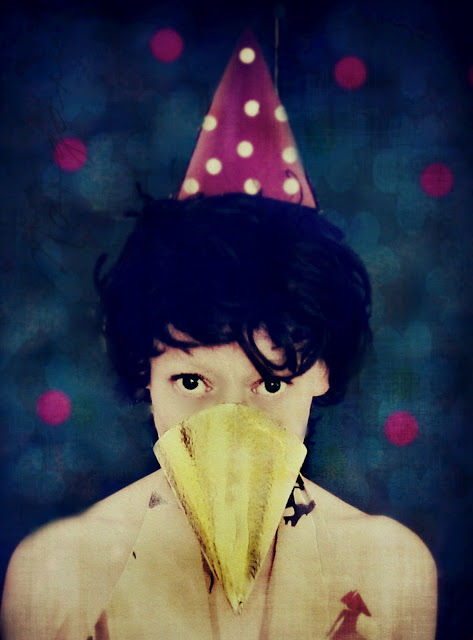 I recently celebrated my 41st birthday.
No longer standing on the ledge of 40, but with one foot comfortably in the water, I noticed something very different about this birthday. I barely noticed it coming. There was no gnawing or nagging, no ominous music playing in my head warning that something dangerous was lurking.
No giant unattainable expectations of the people closest to me resulting in a predictable, pervading nausea as I wondered if anyone would remember, would I be celebrated enough to affirm my existence?
No narrative of all my failures, disappointments, regrets.
Nope, none of it. Nothing but peaceful being.
I started my day in a circle of really beautiful, conscious human beings that I'm fortunate to spend a lot of my days sitting in a circle with. Together, we om'd my way into my 41st year. As I was om-ing my wide open heart out I felt nourishment from the loving presence in that circle. I felt that love extending far beyond our tiny space, well into the universe.
In this moment, I was gifted a glimpse of the sacred—a deep knowing, an absolute understanding and compassion for this sacred journey I am so divinely entrenched in.
I chose this life and on this day, 41 years ago, I made my sacred entry into a mess—the family, the failures, the disappointments, the train wrecks; the vast beauty and goodness that is my life. All a perfect "roadmap" designed to guide me home to what's already here.
In this journey we come to know that not only are we are beyond full, we are bursting with all the love we could ever need. We are that love, there is no need. I believe it was Rumi who said, "Why do you go begging for sips of water, when you have a spring at your feet?"
Birthdays are sacred, and they are a lot more fun when you come to the table full.
We do not need to be affirmed, celebrated, admired, or gifted.
Although they are welcomed, and they feel great, we don't actually need them. We can let our loved ones off the hook, because our expectations of them are not about gifts or parties.
Our expectations come from our own sense of lacking and nothing external will ever quench that thirst. Know that our very existence affirms us. We are loved and we belong.
And for that, I am grateful.
Love elephant and want to go steady?
Apprentice Editor: Carrie Marzo / Editor: Rachel Nussbaum
Photo: Sharon Woods / Pixoto