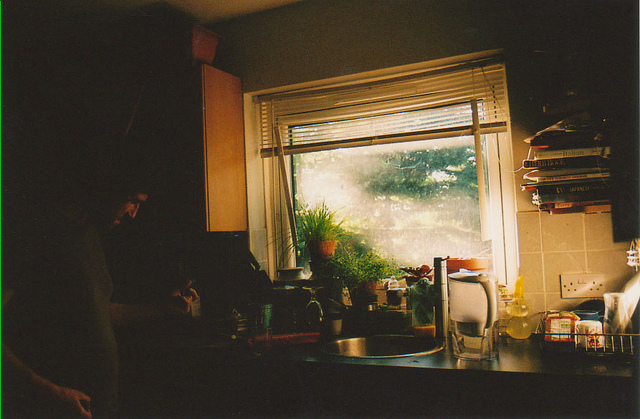 I am one of those cooks whose food everyone loves to eat even though I don't really know how to cook. I know that doesn't seem to make sense, but believe me it's true.
What I do to make the food taste delicious is just cook simple foods in simple ways and it always tastes great. I don't even know how to do fancy cooking things. I don't know how to sautee and I don't know how to use a whisk. I know what al dente means but I don't think I could get a noodle to be it if I tried.
What I do know about though is quality ingredients. And I use them, always. I barely season the food I prepare but instead I keep the cooking of it light and always using my secret weapon—keep it organic.
Personally, I love organic because I am passionate about planet Earth and the health of my body. But the real reason to cook with organic is taste. And for the best taste the fresher the better.
Grow it, buy it at the farmers' market, raid your grandma's garden.
I don't care what you have to do, get some fresh organic produce and your cooking days will be the easiest they can be.
This simple quinoa salad has four ingredients in it but it tastes complex and rich in a light and simple way.
Make this quinoa salad with organic ingredients (even the olive oil, lemon and quinoa—no cutting corners) and your family and friends will be coming back for thirds (even the ones who say they don't like quinoa) and trying to figure out your secret.
And for the sake of the Earth, I ask that you tell them.
Ingredients:
1 cup quinoa
½ onion
2 cloves garlic
2 carrots
1 lemon
¼ cup olive oil
½ tsp salt
Instructions:
Place the quinoa with two cups of water in a small pot, bring to boil and then turn down low and cover for about 15 minutes or until done.
Dice the onions small, place in fry pan with the garlic pressed and cook on low (perhaps that is what sautee means?)
Grate the carrots and add to onion and garlic in the pan, cook lightly.
Place cooked quinoa and vegetables in bowl and mix with lemon, olive oil and salt. Serve warm or cold. It is that easy which leaves more time to grow some veggies in your backyard or get back to the farmers' market.
Love elephant and want to go steady?
Apprentice Editor: Holly Horne/Editor: Travis May
Photo Credit: The Integer Club, Flickr