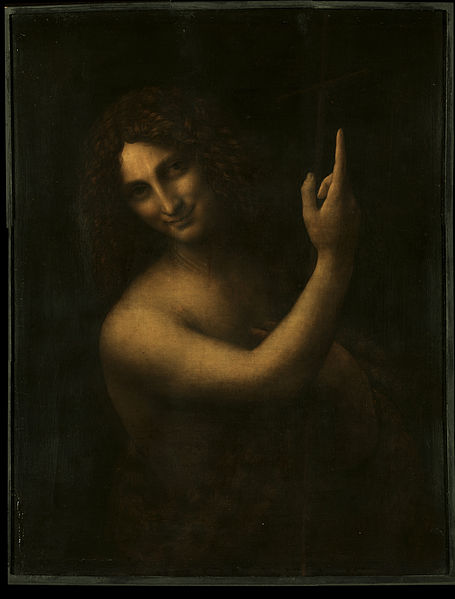 Such are We.
Such, such are we: no angels: no demons:
Just clay without shape, paper absent mark,
Unworthy bearers of the divine spark.
And this we know: life is a pleasant curse,
Since man ate the fruit, cast the earth in dark,
We work for better, and pray for no worse.
Prince and pauper are made alike in death:
Haughty, meek: strong, weak. Angels never say,
"What was your bank balance when you drew breath?"
God does not judge by what other men say,
Why polish then, trophies you cannot keep?
With your bright Promise, withering and dead,
Don't you see? You're selling your soul so cheap,
With truth so near, why choose a lie instead?
Love elephant and want to go steady?
~Apprentice Editor: Kathryn Muyskens / Editor: Catherine Monkman
Photo: Leonardo Da Vinci's Saint John the Baptist/Wikimedia Commons