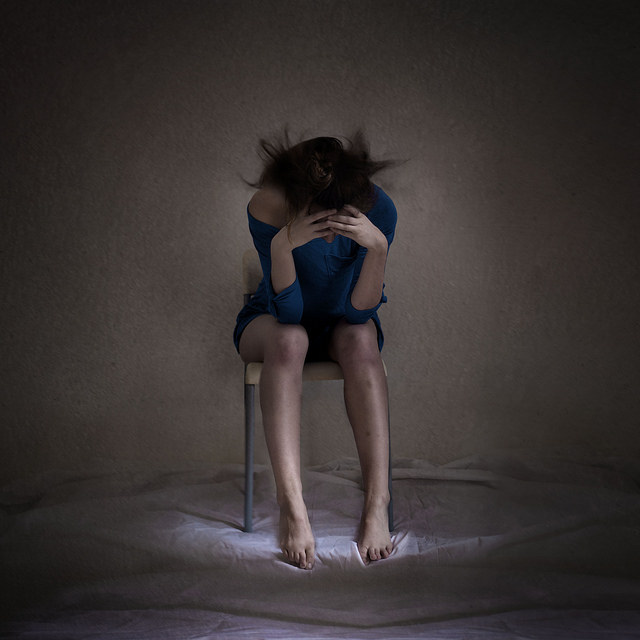 Confinement
I stare at the pale blue flowers on the wall that will never die.
I would tear each petal from the wall
just to see the seasons change.
Movement distracts everyone
from realizing each day they die more.
Inevitability
All I can hear is the waves crashing against folds of my brain.
survival loses its novelty after twenty years.
muted walls enraging
I stare, and they are ablaze
Love elephant and want to go steady?
Editor: Catherine Monkman
Photo: Helen Kramer/Flickr