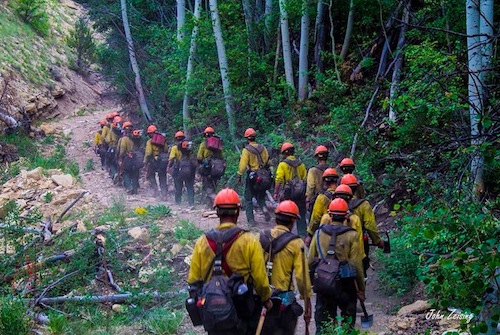 Our favorite way to observe the 4th of July is to support the local volunteer fire department. Every year, the Gold Hill VFD hosts a fundraising pancake breakfast at the historic Gold Hill School. It's a fun way to connect with 500 old friends and shake hands with of some of the many brave men and women fearlessly keeping our forests safe.
Plus, it's so much fun.
Following the breakfast, the firefighters rev up the firetrucks, kids climb aboard, horses are mounted and the band begins to play.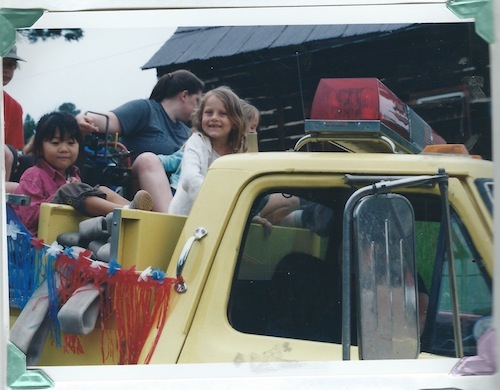 The flags waving. The clapping. The cheering. The tossed candy to expectantly grinning children.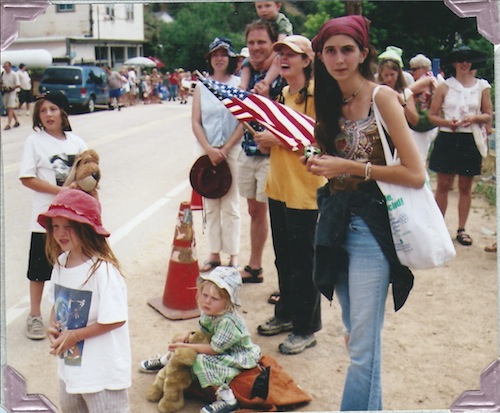 Attending a philanthropic pancake breakfast is a wholesome way to celebrate the independence of the good ole USA.
An old-fashioned parade is a time honored tradition and a way to celebrate all of the men and women who work tirelessly for America's independence.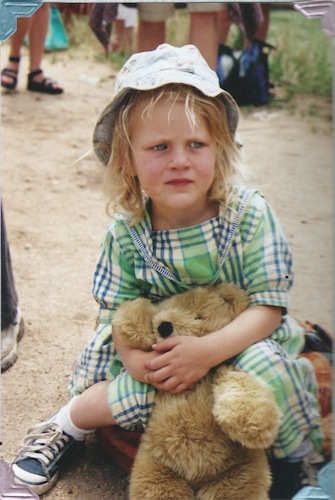 ~
 Love elephant and want to go steady?
Editor: Emily Bartran
Photo: Used with permission from John Zeising