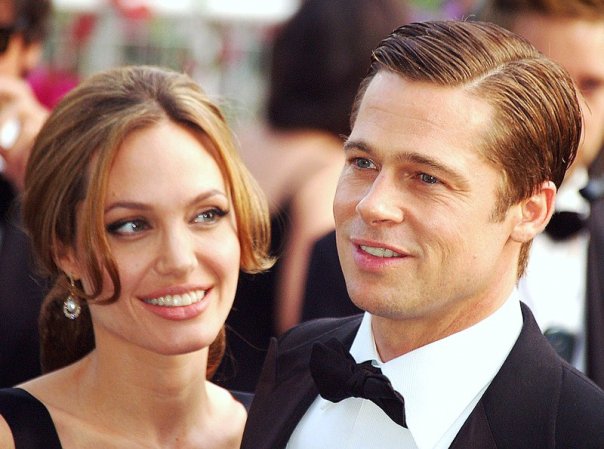 Oh, you need timin'
A tick, a tick, a tick, good timin'
A tock, a tock, a tock, a tock
Timin' is the thing
It's true, good timin' brought me to you

If little, little David hadn't grabbed that stone
Layin' there on the ground
Big Goliath might've stomped on him
Instead of the other way 'round

But he had timin'

~ Jimmy Jones, Pop Recording Artist

                                                     

We need good timing (and luck) to fulfill your heart's desires—be it a passionate romance, becoming a superstar or finally having the child we've longed for.
After all, we can wish upon a star, pray day and night, prepare to the Nth degree, work hard, try, try with all our might—but if our timing is wrong, we will not succeed.
~
If you've been waiting a long time for any of these events to happen, your patience will be rewarded when the planet Jupiter transits through your 5th House of Love, Children and Fame. Jupiter's influence will bring you the blessing of positive timing and good luck to these areas of your life.
Jupiter's planetary effect will also stir your creativity and allow your self-expression to grow to new heights. You'll feel confident, having the courage to express yourself in a natural and easy manner. All your relationships benefit because you project yourself in a warm and friendly way to others.
You possess a positive and optimistic demeanor, which is attractive to others and makes it easy for you to have honest and open (and even sexual) relationships. In fact, when Jupiter visits your 5th House, you've been given a gift you can use to achieve your dreams. (Note: To learn where Jupiter is in your horoscope—see the end of this article.)
Great Year to Be Out Socializing for Fun & Romance
Jupiter's influence brings a special potential for enjoying love and romance in your social relationships. You'll delight over any romance you encounter because it's likely to be a love affair that's exciting and passionate. You may even be attracted to someone of a different social or ethnic background. One of the features of your relationships right now is that they have the capacity to teach and help you expand your worldview so that you're more sophisticated than before this transit took effect.
When Jupiter transits this House, it's a wonderful time to socialize in order to meet people who will introduce you to all kinds of fun and pleasurable activities you'll enjoy for years to come. If you're single and want to meet someone for a satisfying relationship that could lead to commitment, this is your year because you'll have many opportunities. You can take advantage of this good fortune by busying your social calendar with many activities, parties and events where you can meet people.
Shelley was an introvert and even though she was attractive and bright, she didn't feel comfortable out in public. She'd rather be curled up in bed with a good book, taking her dog Sadie out for a walk or even catching a movie alone. As her girlfriends developed relationships, with some of them getting married, Shelley began to think about how nice it would be to find a love of her own. She fantasized about making a gourmet dinner for someone special, or holding hands at a romantic movie, or enjoying a fun weekend out of town together.
Shelley felt awkward going to parties and the clubs her girlfriends frequented seemed like "meat markets." She mused, "If only I had a different attitude about socializing with total strangers." Fortunately for her, Jupiter was transiting her 5th House.
This was Shelley's year to have a great romance. Sure enough, with her Jupiter transit, she started feeling more confident and adventurous about socializing. She made a list of cultural activities she would enjoy attending, such as a lecture or the ballet. She also joined an Internet matchmaking site, filled out her profile, and started to meet men through the service. Shelly also called up all her friends and told them about the qualities she admired in a man, and asked to be fixed up with single men they knew. In the course of the year, Shelley had dozens of dates, and a number of short-term dating relationships. Then, one day she met Peter at a symphony black-tie event. He was handsome, sweet and shy. They felt comfortable with each other immediately, became serious and decided to date each other exclusively. Shelley used the good luck of Jupiter to find romance.
A Fortunate Time to Have a Child
The 5th House rules children, so if you have kids, it's an excellent time to be a parent and participate in activities alongside your child. You're likely to be especially proud of their accomplishments. Regardless of your closeness, Jupiter's influence will enhance and improve your relationship with them. You'll find yourself feeling a special sense of kindness, friendliness and ability to teach them as well. Jupiter in this House favors all activities with children, including the possibility of becoming pregnant and having a child.
Marybeth and her husband had wanted to have children for years, but had been unable to conceive despite their vigorous efforts to try to become pregnant. After they each underwent complete medical checkups, they were told there was no reason they couldn't become pregnant. Despite that clean bill of health, Marybeth was 35 and becoming nervous and worried it would never happen. Desperate to have a child, the couple was willing to use their savings to pay for the services of a well known fertility clinic that specialized in helping couples get pregnant through the latest in vitro fertilization techniques. However, since each attempt to get pregnant would be very costly, they decided to begin their pregnancy efforts at the most favorable time for Marybeth to conceive. That's why they began their fertility procedures when Jupiter transited her 5th House. Their first attempt was so successful they had twins during that exact time period.
A Time to Show Your Talent
Jupiter's influence expands your creative talents to express yourself. Therefore, if you have any artistic or theatrical abilities, this is a favorable time to develop and feature them in the public for special recognition. If you work in this professional area, this may be the year when you'll find fame and fortune, making more money than usual through the work you do in your art or craft.
Lyle was tired of his telemarketing job at the call center where he worked. What he really wanted to do was be an actor. Acting was his passion. He kept up with all the periodicals and services that featured "call-ups" as well as going on auditions. He made sure he was the first to arrive and ready to read for any part. Everyone told Lyle how much talent he had, so it was a mystery why he felt so blocked and frustrated each time he missed getting a great part. However, it wasn't a mystery to me. When Lyle first came to talk to me about his career, he had Saturn transiting his 5th House, which was a time when his talents met with obstacles, restrictions and limitations. Understandably, he was so discouraged by his failures and inability to win acting parts he told me he was seriously considering giving up acting completely.
I explained to Lyle that Saturn would soon be moving out of his 5th House. Best of all, Jupiter would be entering his 5th House (which rules "acting"). The beneficent energies of Jupiter would bring him luck and good fortune during most of the year. This would be his time to be successful. All he had to do was to stay positive and persevere. In fact, I counseled Lyle to put out more energy and effort than ever before. Besides going out on casting calls, he needed to call agents and drama coaches, and anyone who might know of acting opportunities or contacts he should be making. Within the first three months, he had secured several small parts and felt confident a big, meaty one would soon be offered.
Please note: Lyle's success wasn't based on doing the obvious things that any aspiring actor would do, such as going on casting calls, auditions and calling agents. Every wanna-be actor does that. His success came from working hard and doing those things during the time that Jupiter was transiting his 5th House when he was more likely to have luck and good fortune bring him results. Without the right timing, you can do all the right things, but still never have success.
A Time to Have Fun and Play
How often have you heard people say, "I wish I could have more fun in my life. All I seem to do is to work." If that's you—you're going to love this Jupiter transit. During this time, you'll find your creativity, imagination and self-expression on steroids. You're able to let your hair down and be a kid once again. The idea of going on the roller coaster brings a smile to your face and a chance to play miniature golf sparks your enthusiasm. You take pleasure in fun and recreation, enjoying life in a way you haven't before, because you're free of the usual burdens of responsibility. There's nothing more satisfying than your leisure time alone or with family and friends.
It's also likely to be a very social time where you enjoy parties, celebrations, amusing events and all types of entertainment. You have a special joy going to someone's costume ball or a friend's Super Bowl party. You're excited, as if you were a child again, when your wife throws you a surprise birthday party. You may stop off at the sporting goods store because you're excited to buy a badminton set to use in the backyard. This may also be a year when you have lots of fun participating in sports and competitive games such as running, cycling or skiing. You may have just as much enjoyment seeing a great movie or reading an interesting book if that's your pleasure.
You're feeling great self-confidence, finding your social interactions with others successful and well received. Everyone congratulates you for putting together a bowling team for company employees. You may also receive special recognition for your work in the outer world. Other parents thank you for coaching the soccer team at the recreation center. Depending on the rest of your horoscope, you may be extremely lucky in gambling and other forms of speculation such as investing. You're excited to plan a vacation to Las Vegas just so you can have fun at the casinos. This is a period when you have the opportunity to learn, grow, and feel a wonderful freedom of self-expression and self-assurance as you enjoy having fun. Take advantage of this joyful time in your life.
This Jupiter transit happens every 12 years in your life. It has the "potential" to bring you a passionate love relationship, the stardom you seek, the fun you had as a kid, or even the child you've always wanted. But you must be pro-active. Jupiter brings you luck and opportunity. It's up to you to seize your opportunity and make it a reality in your life.
If you want to know where your personal transits are—and to find out if you have any in the 5th House—that are affecting now, go to the Free Transit Calculator and enter your birth date. You may find out that Jupiter or other personal transits are bringing love, fun, stardom or even a child into your life right now.
Love elephant and want to go steady?
Editor: Travis May
Photo: Wiki Commons