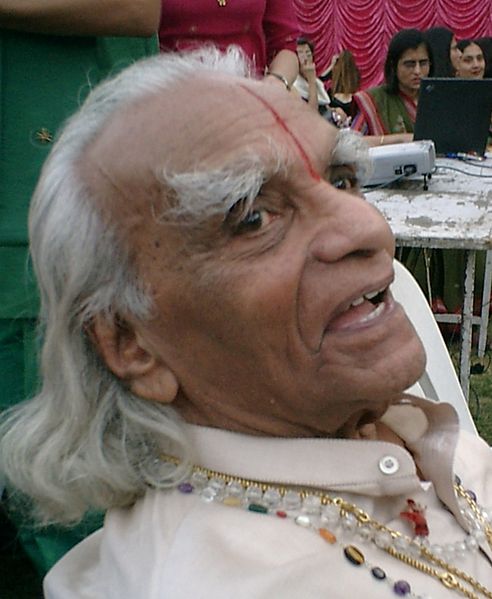 Bellur Krishnamachar Sundararaja (BKS) Iyengar, the founder of Iyengar yoga and world-renowned yoga teacher, was admitted to the critical care unit of a private hospital in Pune, India on Tuesday afternoon.
According to the Indian Express, he was admitted to a private hospital after complaining of breathlessness. His doctors report that he is stable and conscious, and he's being treated for breathlessness and low blood pressure.
The Pune Mirror quoted Pandurang Rao, Iyengar's secretary, saying: "Guruji has been unwell and weak for the past 15 days. Before being shifted to a hospital for observation, he was being treated at home."
Apparently, 96-year-old Iyengar was being treated at home by his family's physician, but when he became weaker and his appetite decreased, his family opted to admit him to the hospital.
Iyengar's daughter, Geeta, and his son, Prashant, accompanied Iyengar to the hospital, and the family reports that he is stable and under observation.
"Health is a state of complete harmony of the body, mind and spirit. When one is free from physical disabilities and mental distractions, the gates of the soul open."
~
~
~
Love elephant and want to go steady?
Editor: Travis May

Photo: WikiMedia Commons