This post has been brewing for a while—ever since I bought (and ate) the most amazing carrot cake I've ever had in my life.
It was at a place called "Trek and Dine," or "Sky bar," as the Israelis call it, in Dharamkot, Dharamsala, India.
Upon tasting this divine goodness I just had to go up to the restaurant owner and thank him—praise him—for this amazing gift that had just tantalized my taste buds.
He told me he did all the baking himself—it was his true passion, he said. Touching his hand to his chest he said: "from the heart." I smiled. "Made with love," I replied. And he nodded.
It started me thinking about the experiences I was having in India—this feeling of love all around me and within me—and I realised the food I was eating was a big part of it. I felt so nourished there—by the chai, the dal, the individually plated up thalis and now by the magnificent cakes!
All this food that passed my lips was made with passion, with care and with love. The ingredients were fresh. Someone once reported to me that they'd seen a young boy run off to the shop after he ordered his plate, returning fifteen minutes later with a dead chicken under his arm.
The intention is to share a beautiful dish—a beautiful experience—with the person eating it.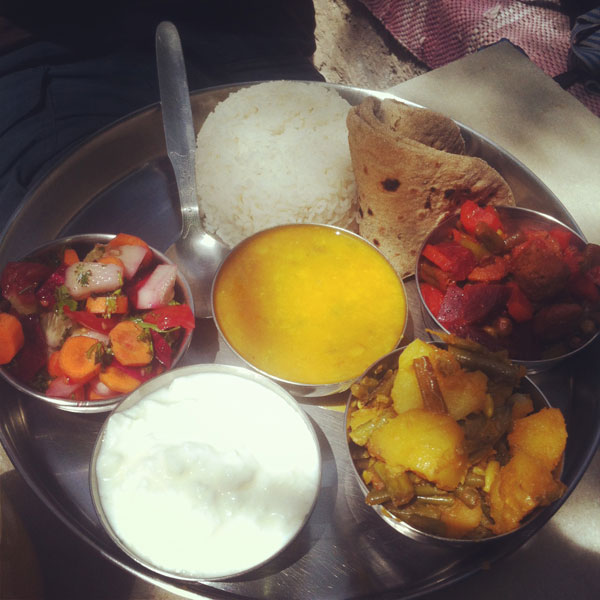 Now in Thailand, I write this whilst sitting in the workshop of a man who makes leather goods by hand in his home-shop. He built it himself from scratch in Koh Chang.
I'm surrounded by scraps of leather—imported from Italy and Argentina for their quality and longevity—a sewing machine, hammers and various other tools; right by a lake and a stone's throw away from the beach.
I can hear the waves. What a beautiful place to work and live. How wonderful that to make each item for him is a pleasure—as this, he also told me, is his passion.
It's inspiring to meet people like this on my travels: those whose work and life are not separate, but one and the same. People who have made their dreams their reality; people who don't worry about the size of their home or the luxuries they can afford.
Every day they make and create things of beauty that cannot be bought in shops that cater to mass demand, trends or fads, and become victims of supply and demand. This is the only type of "fashion" I'm really interested in now, at this time of my life.
I want to own things with meaning, with history; things that were made with love.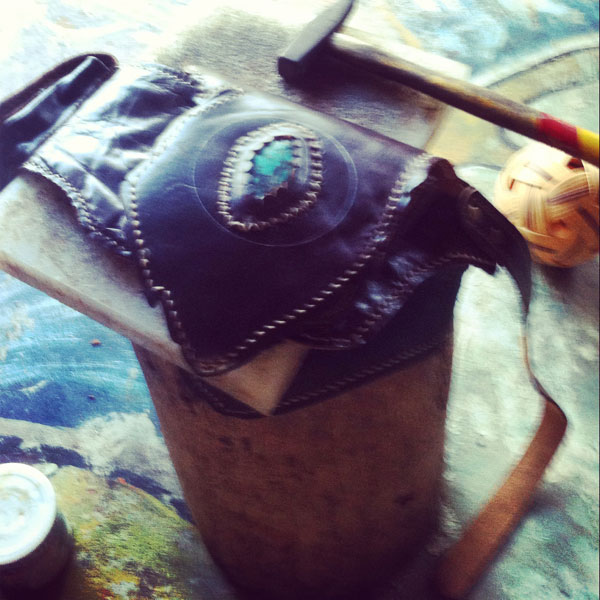 Belt by Freedom Creations
This belt will come with me with me to the Nevada desert—to Burning Man—a festival I only heard about this time last year for the first time. I decided then and there I would go this summer.
Along with this beautiful leather creation I cannot wait to get my body inside this fabulous outfit designed and handmade for me by a friend from London. She runs her own festival gear line Fuud London. It is a feast for the eyes of sequiny, glittery, neon goodness.
Next time you see a photo of this I'll be inside it, grinning from ear I ear: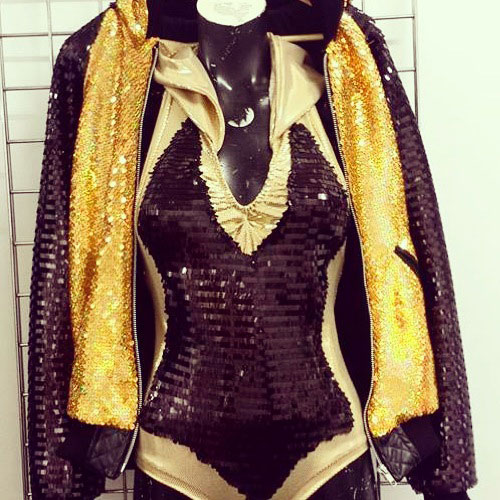 Amazing, right?!
So I think the moral of this story is that we must celebrate craft, design, good cooking, art, and every other expression of creativity coming from the artistic community. Because as much as I am on a spiritual journey right now, I definitely have not lost my interest in the material world.
As with all my choices these days, I am becoming more conscious about what I consume—by the exchange of money, and through my body—and I endeavor to support local, independent and passionate individuals or businesses. I can feel that love when I wear those things and eat that food.
It's a sort of material exchange of positive energy that connects me with the person whose time and thought went into creating it—the person who sat or stood and used their hands to bring this thing to life.
Then it's no longer a belt or a necklace or a piece of cake; it becomes a gift of love.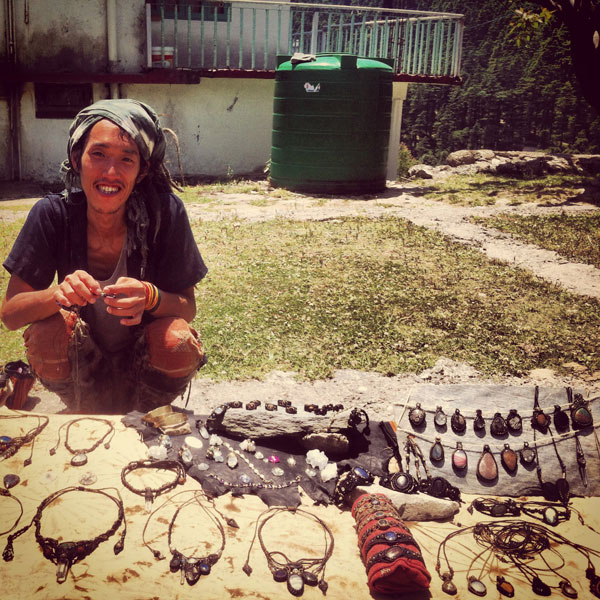 So, here's to the craftsmen, the artists, the dancers, the writers, the performers, the painters, the photographers, the illustrators, the drag queens, the yoga teachers, the masseuses, the carpenters, the fashion designers, the hairdressers, the scuba instructors, the tattoo artists, the musicians, the jugglers, the independent business owners, the chefs (oh, the chefs) …
And to the the hula hoppers …
… the DJ's, the ravers, the Glitterati, the free spirits, and of course, to Prince. Always to Prince.
We are the passionate ones, the mad ones, the crazy ones. We know how to live, and to play and to make stuff. We do life well. We taste it with all our senses. We have fun with it. We challenge it and question it and come together, wandering monkeys, to figure it all out, together.
Wanna be in our gang?
Only if you're covered in glitter!
Let's celebrate creativity, for I believe we all have it inside. And when we find it, when we express it, it is truly a beautiful thing. It is a tool to connect us with ourselves, with the world around us and with each other.
But I have to end this post on a slightly dampened note. Given the news this week of Robin Williams' death—one of the most talented and inspiring artists of my lifetime, I cannot finish without recognising that it is often the most creative souls who are also the most troubled.
There's an expression that goes: "It is both a blessing and a curse to feel everything so deeply." Robin's death, and his life, is testament to that. So let's remember that with creativity comes challenges—as with pleasure comes pain, and with light there is darkness.
The lesson I take from this devastating news is never to forget that behind the smiles of these creative individuals who make us laugh and bless us with their gifts, there is often a world of turmoil.
Compassion cannot be overused. Life is hard; sometimes, impossible. And we must support each other—especially those who feel it the most.
Rest in Peace, Robin. You will never be forgotten.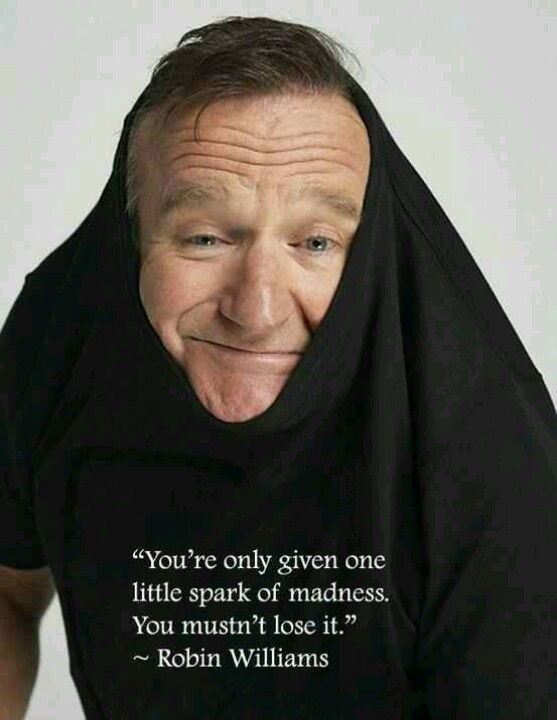 Love elephant and want to go steady?
Apprentice Editor: Richard May / Editor: Emily Bartran
Photo: Richard May/Flickr and courtesy of the author.