A community takes care of its members.
A new wave of homelessness began sweeping across America during the 2007 recession.
Regular, hardworking people with families found themselves displaced from their homes and thrown out into the streets. According to the latest census 600,000 Americans are currently homeless.
Until recently, I viewed this as other people's problem. I naïvely thought I was immune. Not so! In May we received a letter from our landlord informing us that he'd be selling our house. He gave us six weeks to vacate.
No big whoop—that'd be plenty of time for us to find a new home. I'd never had any trouble house hunting in the past. I'm a hardworking single mother with three kids, 15 years of outstanding rental history with great landlord reference letters, a good job and even a little extra money from the city to help us with rent.
The house hunt began and six weeks started to pass surprisingly quickly with absolutely no luck.
The situation was dire.
One thing I would have never seen coming from the community was a huge outpouring of financial support. One of the best friends and community builders I have ever encountered is elephant journal's own editor in chief, Waylon Lewis. Waylon spent tireless hours house hunting and asked his thousands of friends around town to do the same. All of my friends were searching high and low too. Still no luck—many false leads.
So, Waylon decided to beat the system and turn to the community and ask for support. Waylon took action and asked the entire elephant journal community of readers and writers for contributions to a fund he set up to help us get back on our feet. Y'all responded in a huge way with love letters full of encouraging words and money—lots of it. $8017.24 was pledged in support of us! This included $1000 grant from elephant journal. To top it off, elephant journal offered me a full-time job!
Wow!
It raised my spirits and made me feel unstoppable. With so much support and a bank account full of money I was sure to get a great house.
Our move out deadline came and went and still no house. What!?
The obstacles.
1. Prejudice.
Most landlords are afraid to rent to poor people.  Many refuse to rent to people with children or a dog. Yes, we have a dog too.
2. Gentrification.
Gentrification happens when run down houses in a city are renovated in order to make the property more valuable. Low-income residents are forced to leave when landlords make improvements that cater to high end renting.
We love living in Boulder. One of the only unfortunate things about living here is the fact that it's suffering gentrification. People from all over the world clamber to get a place here and it's the richest ones who win a spot.
3. Vacation Rentals by Owner.
This is a surprising complication to finding a house. Boulder is a destination. Many homeowners who perviously rented longterm to full-time residents are now renting by the week or day to folks visiting Boulder. This is the new lucrative way to make money with real estate in Boulder. Nice for the tourists and landlords but terrible to the working class who want an affordable place to live.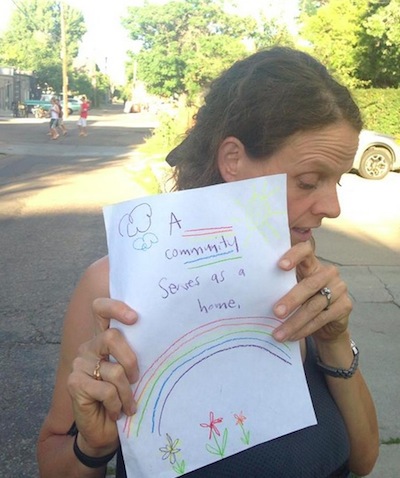 I swear that the love of the community is what ultimately saved us from homelessness.
In the end, we moved our possessions to free storage courtesy of friends and had to rely on our network of family and friends for shelter—house sitting, couch surfing and dog sitting. It was a huge ask—four people and one dog is a lot! For most of the six weeks we spent being homeless, we lived in four separate places. It was heartbreaking to be estranged from each other.
My kids were such good sports. Their resilience and great attitudes kept them and me going. I have to admit it was discouraging at times.
The community rallied.
My bank account was packed full to bursting.
The love notes arrives by the hundreds.
The whole world was cheering for us and holding good intentions for us to find a home.
And finally, we did it!
We found a great apartment downtown, close to the kids schools, near our friends and across the street from the park. Ironically it's the lowest rent we've had in 13 years.
We could have never survived homelessness and kept our heads above water without the support of the community. When lease signing day arrived, I marched into the bank to get out a large sum of money for first months rent and deposit. Without worry. All of the other expenses associated with moving and the beginning of the school year—covered. What a blessing!
Community saved the day for us. I can not imagine the impossibility other homeless families face in their journey to regain a home. I count myself lucky to be held in the safe and loving arms of my community of friends and the entirety of the elephant journal community. It is a special and cherished place to be.
I thank and love you all so much.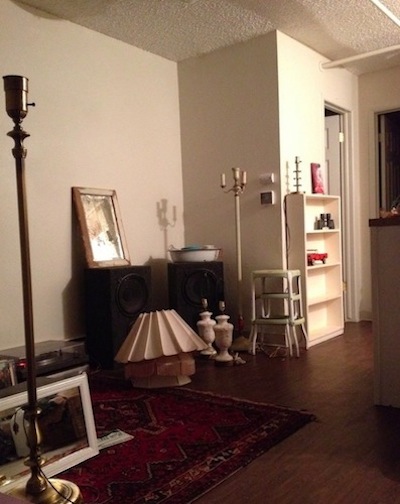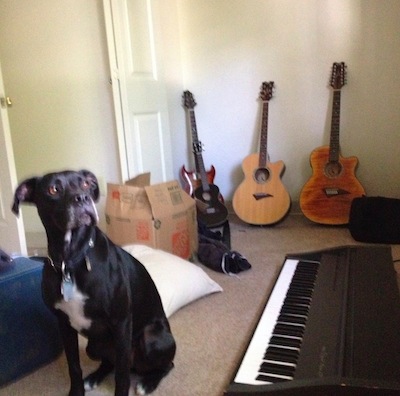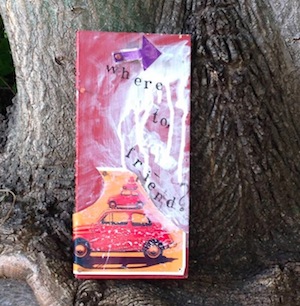 ~
~
Love elephant and want to go steady?
Photo: used with permission by the author