McDonald's executives learned from a noisy public that We the People want Real Food. Can this new national chain offer food with integrity?
In a national food landscape beset by obesity, diabetes, GMOs, processed food and a toxic relationship with our environment and animals alike—can local, organic, real food make a comeback? It already has: farmers markets have exploded in popularity, Whole Foods and Chipotle are making money for their investors, and climate change is finally being accepted by both sides of the aisle. Can LYFE take the ball into the end zone by delivering healthy fast food to a hungry nation?
Waylon sits down with the co-founder of LYFE and asks tough, insightful, brilliant questions in a charming, humble, good-looking manner. Is LYFE green, or green-washing? So far, so good.
~
What is healthy fast food? Can vegan, organic, local, biodynamic, paleo and/or gluten-free be delicious?
~
A new eco national fast food chain, Lyfe Kitchen, builds its restaurants with wellness and our environment in mind. Here's how.
~
Can a healthy fast food chain change America's health for the better?
~
More from LYFE Kitchen: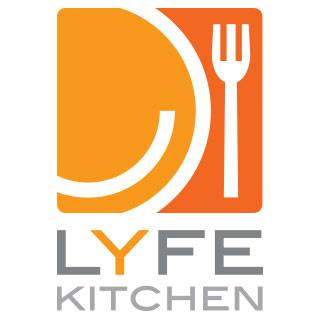 Info from LYFE Kitchen's site: 
What is LYFE Kitchen, really? LYFE is delicious: Our Chefs create extraordinary flavor, everyday. LYFE is always good for you: We only serve quality food using locally and sustainably sourced ingredients whenever possible. LYFE doesn't wait: We are ready in minutes—a quick culinary respite from your day. LYFE lifts you up: We give you a steady diet of inspiration, beyond the plate. LYFE does right: We put sustainability, our planet and our employees first.
One bite changes everything:
"Great food can do amazing things. It can make you feel better. It can support local farms. Promote sustainability. Reward environmentally sound businesses. Give back to the community. And, best of all, it will make you savor every single bite."
Much more than just a place to eat:
"Our hope is that LYFE Kitchen will be more than just another place to grab a bite. That it will be a place that reflects your values toward health, community and sustainability. And that maybe—just maybe—we'll be a source of inspiration, too."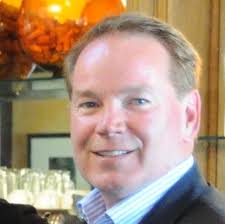 Info from LYFE Kitchen's site: 
When McDonald's first created a dedicated team to social responsibility, Mike Donahue was the guy who led it. Two decades with the famous chain, covering issues like communications, customer satisfaction, public affairs, community relations and—of course, social responsibility—gave him the perspective and passion to help LYFE Kitchen fulfill its mission to bring delicious, healthy and socially responsible dining options to people across the country. For more from LYFE Kitchen, follow them on Facebook, Twitter, Pinterest, YouTube and Instagram 
>> LYFE Kitchen featured in The New York Times here and here.
~ ~ 
We got your social mediums right heah:
Hangout on Google+ every Tuesday & Thursday at Noon MDT.
Listen: Walk your Talk on your commute or over dishes with Soundcloud.
Subscribe directly to our award-winning Youtube Channel.
Editor: Rachel Nussbaum
Photos: LYFE Kitchen