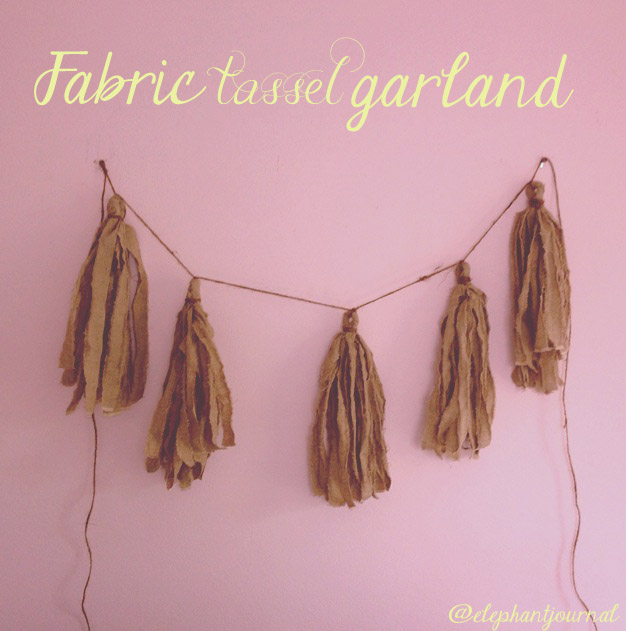 This fun fabric tassel garland was simple and quick to make using scraps of fabric and jute twine rope I had laying around the house.
What you'll need:
> Fabric
> Scissors
> Twine or rope
> Tunes in the background
I was in need of some birthday decorations and feeling craftsy.
For this project, I (should have measured beforehand, sorry!) used about two yards of fabric I had laying around, leftover from a previous craftsing.
I cut the piece of fabric into five equal parts to make five tassels. Size is up to you—if you want more tassels, cut smaller pieces, or bigger tassels, cut less. Or try using a variety of fabrics if you only have bits and pieces of each fabric.
Once you have your fabric in equal parts, fold each piece in half from top to bottom (hamburger-style) to create a crease. This will be your middle. Unfold and leave about three inches at the top—one and a half inches or so on either side of the crease.
Next cut about half inch slits on the top and bottom of your fabric, about an inch apart. Again, size is up to you, if you want thicker, cut less, thinner, cut more. Once the slits are cut, rip the fabric up to the middle, leaving the one and a half inch on either side of the crease. I like the look of the rip, it's a little more rustic. If you don't, feel free to cut. Note: I used a type of linen cotton fabric. You can go to the fabric store and ask them to cut off a piece and test it to see if it will rip evenly. You can also do this with tissue paper.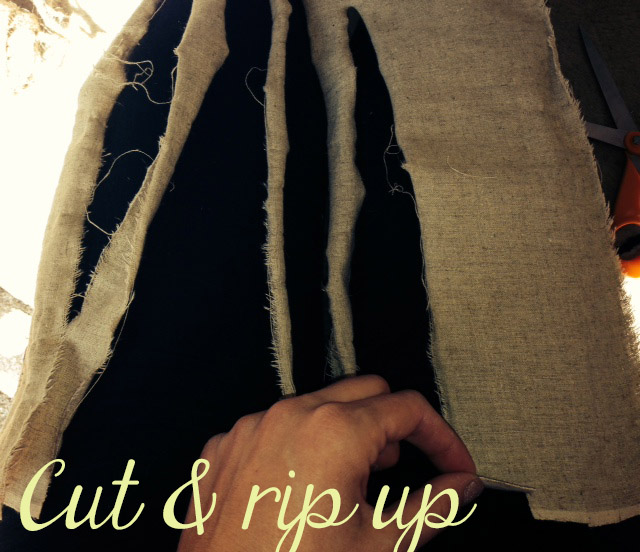 After you've ripped fabric on either end, lay out fabric flat horizontally in front of you with the crease down, then starting at the end closest to you, roll the fabric up into itself toward the far end.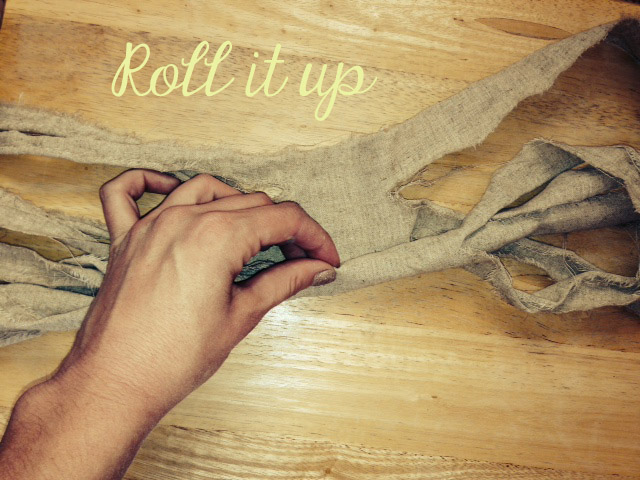 Once all rolled up, twist fabric in opposing directions (right hand forward with fabric, left hand backward (to you) with fabric). Then bring fabric together to create a loop and tie with rope. I went around four times with the rope then knotted and cut ends close to the knot.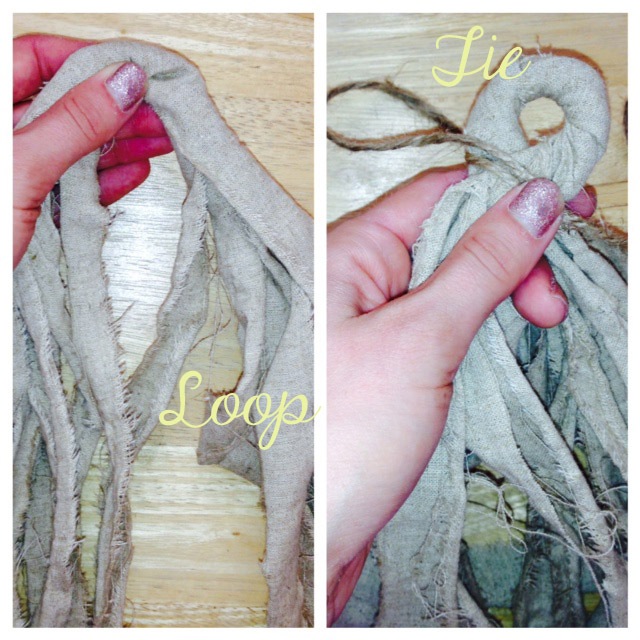 Repeat…until you have the number of tassels you want.
Then using the jute twine rope or any other type of string or rope you have, tie up the tassels, knotting at the top of each tassel so they'll stay in place, equally-spaced apart.
Hang & voilá!
Please share tips in comments below! Endless inspiration came from Pinterest.
Want more DIY?
> DIY: You Stink. Make your own Deodorant.
> Want to save 89% on your groceries? Bulk Bag DIY!
Love elephant and want to go steady?