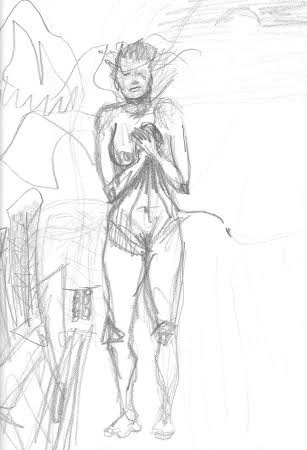 As a hospice nurse, I get to know people during one of the most intense times of their lives.
The pain of the loss of a loved one can be one of the fiercest experiences an individual has, but it can also be a time of incredible grace, beauty and peace.
To grieve honestly is a powerful, cleansing thing and may be helpful in the healing process. To grieve honestly may look different for each individual person.
This beautiful story shows the powerful healing force of grief met with honesty:
It was a strange day. I got lost driving to the long term care facility and no matter how hard I tried I could not keep to my busy work schedule. I arrived late at the facility; I was to check on an elderly woman who was close to dying, make sure she was comfortable and answer any questions her family might have.
I found her room and met her grown son who was sitting vigil at her bedside. Her son had never experienced the death of a loved one so I abandoned my schedule to stay with them.
The son and I sat together and spoke in hushed voices about her life.
She was 98, had raised 3 children and had lived a full life. As she lay there peacefully, so small in her hospital bed, her son and I spoke about what a wonderful mother she was and the huge impact this dying woman had on his life.
As the woman started to take her last breaths, we moved close to her bed and sat in silence and respect. As she passed, a peace filled the room and her son asked if he could be in bed with his mother. I could see on his face how important this last request was, so we made room for him in the bed and he snuggled close to her.
He held her in his arms, rocked her and sobbed.
I left them alone for some time.
When I returned he was still crying, but there was a calm and peace in his grief. With gratitude in his eyes, he thanked me for helping facilitate these final moments with his mother.
When it came time for me to leave I said my goodbyes, went to my car, and I sat in silence for some time. I was deeply moved and humbled. Gratitude in the form of tears ran down my cheeks, and I knew I had been given a gift.
~
It is clear to me now that when grief is met with honesty, all that's left is love.
Love elephant and want to go steady?
Editor: Emily Bartran
Illustration: "Falling Into Grief" by Abby Pingree