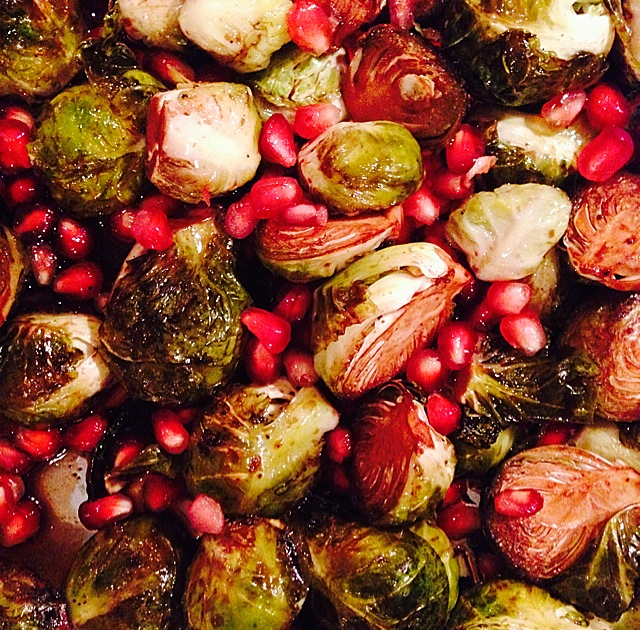 This is a perfect, healthy Autumn side dish.
Purchase either a stalk of Brussels sprouts or there are pre-washed options ready in bags. This recipe is for about a pound and a half of Brussels Sprouts.
Clean Brussels sprouts under cold water, dry off, cut off end of each stem close to the bottom of the sprout. Remove any yucky leaves. Cut each Brussels sprout in half, top to bottom. Place all halved sprouts in a medium mixing bowl and add in the following:

2 tbsp coconut oil
3 tbsp balsamic vinegar (I used a thick fig balsamic vinegar to make it a bit more flavorful)
Salt and pepper to taste
Mix together until each sprout looks pretty thoroughly coated. Place in 9 x 13 baking dish in preheated oven.

Roast for 45 minutes at 350 degrees, checking on and stirring every 15 minutes.
Add pomegranates and chives as garnish once they're done roasting.
Enjoy!

Love elephant and want to go steady?
Image: Author's own