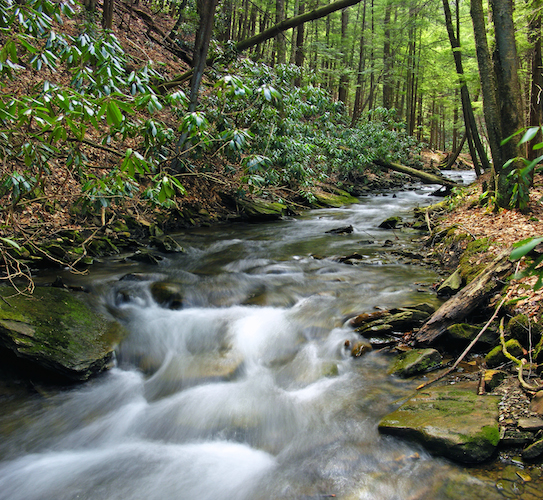 "If it hurts, it isn't love."
This is a saying that I have stoically avoided and a way of thinking that I have ran from.
This is because there have been parts of my love life that were excruciatingly painful and if I took the above saying on face value it would mean that I didn't love my partner.
With me being the old romantic I am, I would quite quickly deduce that to mean I should not be with her. This would be in stark contrast to my feelings of devotion to her, my idea of our future together and my unasked for feelings towards her.
But recently the true meaning behind the statement, "If it hurts, it isn't love" hit me. It's not love that hurts. Love in and of itself does not hurt. It can't. It's something else that hurts.
But more importantly, just because there is an aspect of a relationship that hurts, does not mean the relationship is not based on love. There is something else going on that is causing the pain. This is really important.
Think of a river. Clear water bringing life to everything in its path. The river is not harmful. Nor does it cause pain or damage. But if a dead tree were to fall in to the river and be carried along it, the tree would cause immense damage to anything in its path.
The river still carries the innocent intention of simply being what it is, but the tree within the river causes hurt. So the tree is what hurts, not the river. And yet the tree and the river both exist. Both are true and both are real. The existence of one does not invalidate the other. Neither does the presence of the tree deny the fact that the river exists.
It is in the same light that I view relationship woes. I can love my partner. And it can be as unquestionable and as real as it gets. However, I may also have a huge dead tree floating along at the same time, which causes immense pain. It is my tree, probably put there by me and is absolutely my responsibility to remove. But it still exists. Right along side the love I can feel. Both are present. My irrational thought patterns do not mean that my love does not exist. My love exists and is strong. Of this I am certain.
It is not love that hurts. Love cannot ever cause pain. That there is pain does not mean that there is not love. It's just not love that is causing the pain.
Love elephant and want to go steady?
Author: Andy Charrington
Editor: Travis May
Photo: Wikimedia Commons